Latest News
2018 Featured Expert Storm Internet | Storm Internet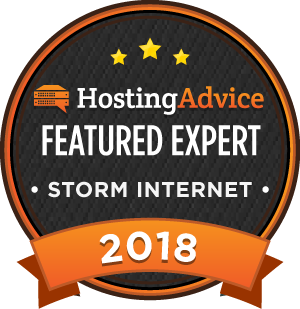 We were thrilled to be included as one of Hosting Advice.coms featured experts recently.  With the focus primarily on security, Hosting Advice's Laura Bernheim interviewed Salim about the changes he's seen in the industry.
"As more information and dependency is placed online, there's a lot more to gain," Salim said. "The culture is changing. Security is definitely now at the forefront, and I think the whole industry is changing to be more security conscious."
You can read the rest of the article here.
Great, I'd like to know more
If you would like to learn more about how Storm can help your business give us a call us on 0800 817 4727
Speak with a Storm Expert
Please leave us your details and we'll be in touch shortly