Magento Hosting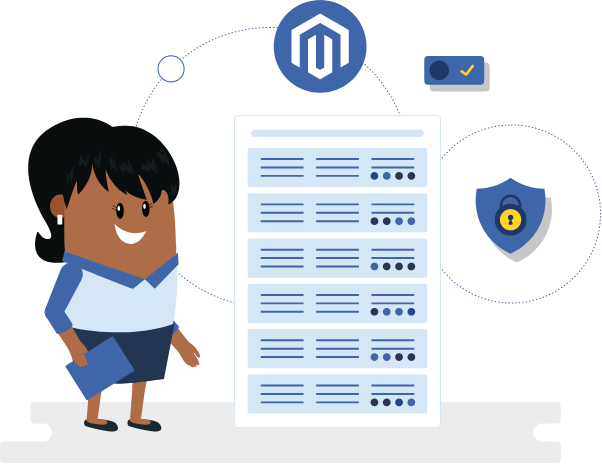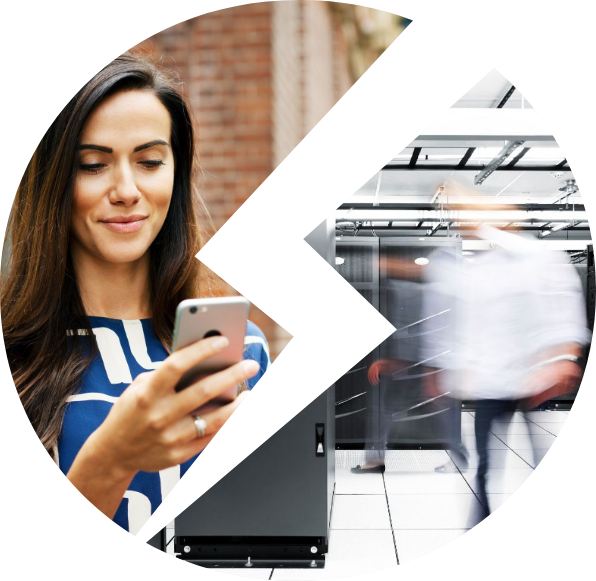 PCI-compliant Magento Hosting built for peace of mind
Over the years we've built a Magento environment that delivers Payment Card Industry (PCI) compliance, super fast delivery speeds, 100% uptime and anytime support. We'll even take care of your transfer to Storm, for free.
Get started
Magento Hosting Solutions
Unleash the full power of your Magento eCommerce site with Storm's server solutions. All products come with a dedicated 24/7 Storm Support Pod that delivers end-to-end management of your Storm infrastructure.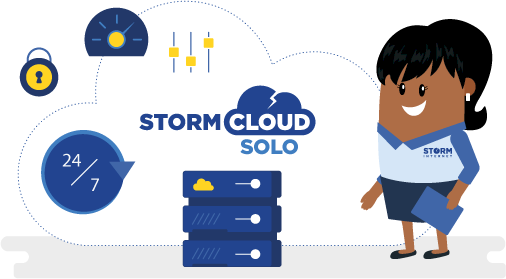 Magento Cloud Server
Run one or more Magento sites on a Storm cloud server armed with dedicated resources to deliver a fast and consistent user experience. It's fully-managed by your own dedicated Storm Support Pod of six engineers, who'll keep you online, protected against threats, and run backups according to your schedule. Storm's Magento Cloud Server includes premium quarterly SecurityMetrics PCI external vulnerability scans to help protect against emerging threats.
Learn more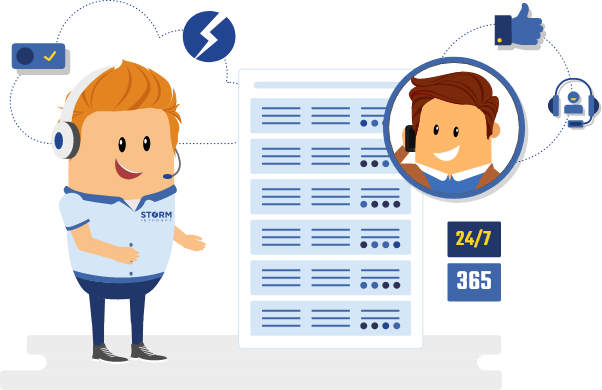 Magento Dedicated Server
Storm's Magento Dedicated Server brings added security and compliance with the privacy of a dedicated server. It's dedicated hardware fully managed and maintained by us according to strict SLAs designed for maximum stability and reliable customer experiences. Your dedicated Storm Support Pod is standing by 24/7 to ensure that your server is always protected against the newest threats. They'll also keep an eye on reports from your quarterly premium PCI vulnerability scans and take action to ensure that you're always PCI compliant.
Learn more
Magento Private Cloud
Get the flexibility of the cloud and the privacy of a dedicated server in your own Magento Private Cloud. It's serious power for organisations that are serious about running high-performance Magento installations in a highly scalable environment capable of supporting the workflows of multiple teams. Managed PCI compliance, backups, updates and patches, as well as infrastructure monitoring to ensure uninterrupted uptime are all managed by your dedicated Storm Support Pod.
Learn more
Not sure? Tell us what you need.
Give us a call to pinpoint the best hosting solution for your Magento site. It's free advice that'll help you move forward.
Talk to us
Host your Magento sites with zero effort
Whether you want to build a new Magento site or transfer an existing eCommerce platform, we've made it easy with point-and-click setups and free migration. Need help? 24/7/365 Support is just a click away.
Install Magento at the click of a button or customise your setup. Because Storm's Magento hosting is 100% PCI compliant, you'll have an additional layer of tough security to protect your ecommerce installation and your customers.
Lightning Fast Content Delivery
Fast and reliable, high speed multiple connections to the data centre means that there is always enough juice to deliver your content to your customers – wherever they are in the world. Storm's partnership with CloudFlare delivers additional content delivery speeds, and adds an extra layer of DDoS protection to your Magento site.
Choose your PHP version or enhance your reporting with any of the available PERL modules. Schedule cron jobs or tweak the Apache handlers. The Storm cPanel dashboard is loaded with software that'll accommodate the needs of your developers. And if it isn't there, just ask.
Move your existing Magento installation to Storm with ease. Our dedicated migration team can migrate your entire setup, including emails and domain. We'll even test your scripts and perform a security audit to ensure you're up to Payment Card Industry Data Security Standard Council (PCI DSS) standards. Oh, and that bit is free.
FAQ: Magento Hosting
PCI-compliant Magento hosting refers to hosting that meets the requirements of the Payment Card Industry Data Security Standard (PCI DSS) for the storing, processing, and transmitting credit card information. So, in a nutshell, PCI-compliant Magento hosting helps protect you and your customers.
PCI compliance is especially important for Magento sites since Magento is an e-commerce platform that processes sensitive data such as credit card information. Depending on your location, failure to show PCI compliance – especially when a breach occurs – can result in hefty fines, legal consequences, and reputational damage.
For UK customers: It is important to note that while PCI compliance may not be enshrined in UK law, it is a requirement by the five major card issuers that form the PCI Security Standards Council.
As a PCI-compliant hosting provider, Storm makes it easier to help protect the safety of your customer data. Some of these measures include:
All our servers are set up according to stringent PCI DSS standards before deployment
Quarterly PCI-compliance scans on all our server products, optionally available for individual websites too. These scans reveal any security issues which might prevent PCI compliance. If you have a fully-managed server with Storm, we'll automatically address potential issues to ensure you remain compliant.
We ensure robust network security at multiple levels using cutting-edge hardware and software firewalls as well as other network technology.
We perform regular security testing on our systems and servers.
Storm Internet can also assist with full PCI DSS certification of your site or server.
Storm Internet provides options for all three types of SSL certificate to encrypt data sent over the internet and promote PCI DSS compliance. Here's a quick overview of the different SSL types:
DV (Domain Validated) SSL certificates
DV SSL certificates are the most basic type of SSL certificate. They are a quick and easy way to secure your website with encryption since they only require domain-level validation. DV certificates are recommended for personal websites or blogs, or small businesses that do not require a high level of trust from their customers.
OV (Organization Validated) SSL certificates
These SSL certificates provide a higher level of validation than DV certificates. They require a more rigorous validation process that includes verifying the domain name registration and validating the organisation behind the website. OV certificates are recommended for businesses that need to establish trust with their customers, such as e-commerce sites. These SSL certificates display the verified organisation name in the certificate details.
EV (Extended Validation) SSL certificates
EV SSLs provide the highest level of validation and assurance. They require the most rigorous validation process, including verifying the domain name registration, the legal existence, and operational presence of the organisation. EV certificates display the verified organisation name in the browser address bar, making it clear to customers that the website is legitimate and trustworthy. EV certificates are recommended for businesses that deal with sensitive information or high-value transactions, such as financial institutions or government agencies.
We've got a Magento hosting package for everyone – from business owners just starting out to high-performance eCommerce sites.
StormCloud Magento
With StormCloud Magento you get your own cloud server to run one or more Magento sites. Best of all, it's managed by a team of six engineers, which eliminates any technical requirements.
With a Magento cloud server from Storm you can install all the software components needed to take your Magento site to the next level. You can also add more resources to compensate for increased storage needs and even higher performance during peak traffic times. This ensures a consistent experience for your visitors whatever the time of day.
Magento Dedicated Server
Storm's Magento Dedicated Server shares many of the benefits of StormCloud Magento, but adds privacy to the list. Where your public cloud server shares a cloud with other public cloud tenants, a dedicated server is a single physical server that's yours, and yours alone. Added privacy ensures an additional security measure to protect information and visitors, and can be a valuable part of your journey to full PCI DSS certification.
Magento Private Cloud
Storm Internet's Magento Private Cloud has all the benefits of cloud servers and dedicated servers, and none of the drawbacks. A private cloud is cloud infrastructure where you are the only tenant. This means you get the benefit of dedicated resources as well as the added security that complete privacy delivers.
Easily create a virtual server on your private cloud for each of your Magento websites. Manage peak traffic loads with ease by spinning up load balancers as needed, and create development and staging servers where you can work on new features and test site upgrades. The sky's the limit with Storm's Magento Private Cloud.
Don't just take our word for it
Join the hundreds of happy retailers & brands that use Storm Internet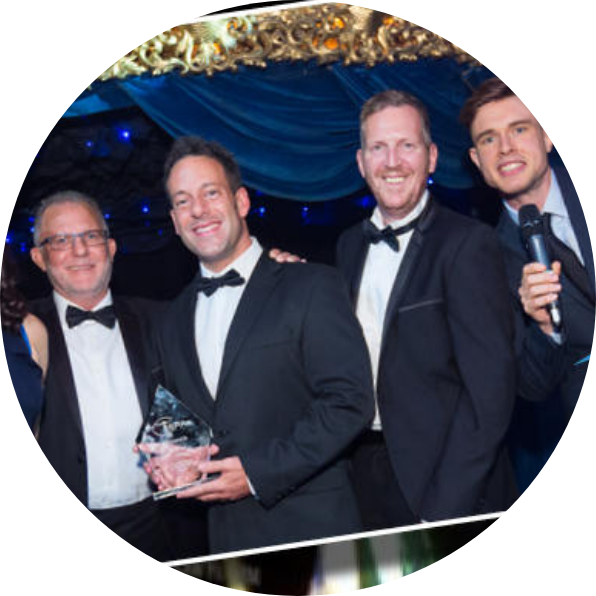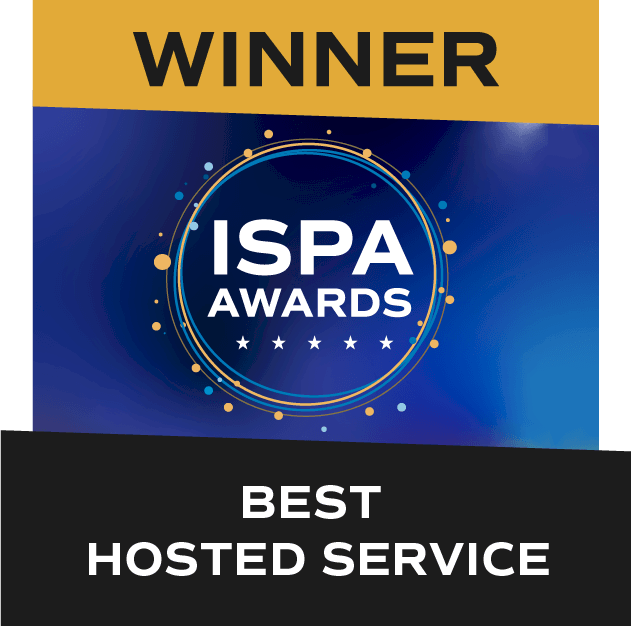 Storm Internet wins Best Hosted Provider at 22nd ISPA Awards
Over the years Storm Internet has collected a number of awards. They reflect a core methodology by which we empower our clients by providing them with the technology and tools they need to accomplish their goals efficiently.
Read More