Managed Umbraco Hosting
Flexible managed Umbraco hosting that's lightning fast and super stable
Get started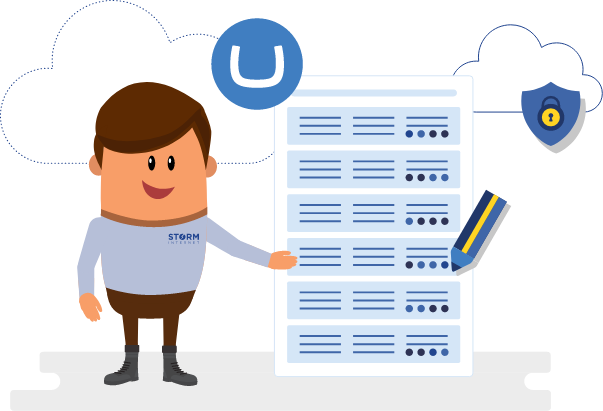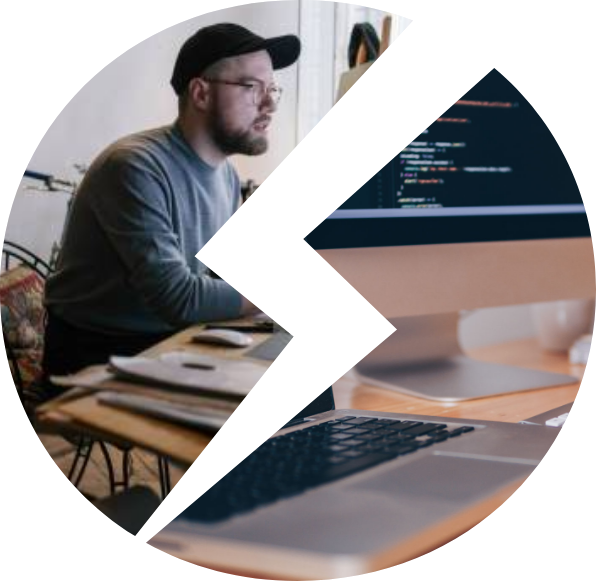 Flexible Umbraco hosting built for performance
Storm's Umbraco CMS hosting is built on Windows servers optimised for speed, reliability, and security. It's super flexible too, which means you can create the ideal Windows environment you need to run client sites the way they were built. And you'll never feel like you're on your own with awesome 24/7 support always there to lend a hand and answer your questions.
Choose your Umbraco package to get started
We've got an option for every type of workload. Need a custom-spec? Ask us
Windows GO
The perfect place to start with your Umbraco website
£19.99
(ex. VAT) per month
10GB SSD space
Shared resources
Basic support SLA
Order Now
StormCloud Umbraco
Ideal for busier business critical Umbraco websites
£139
(ex. VAT) per month
4 vCPU, 4GB RAM & 100GB SSD space
Dedicated resources
Order Now
Custom build
Build it your way
from £49.99/mo
Custom configuration
Host 1 - 100+ Umbraco sites
Get in touch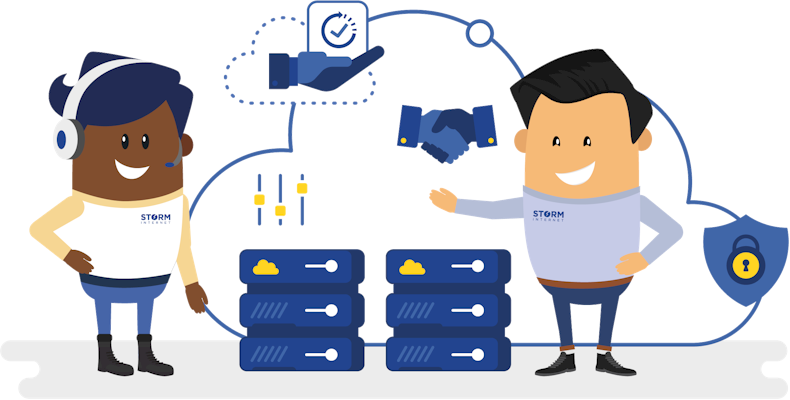 Fully managed support & 24/7 security
The Support Pod is your team of six skilled engineers, ready with personalised 24/7 support and on-tap expertise. Patches, updates, firewalls and surveillance are fully managed by your Pod, who'll also see to it that you pass every quarterly PCI external vulnerability scan.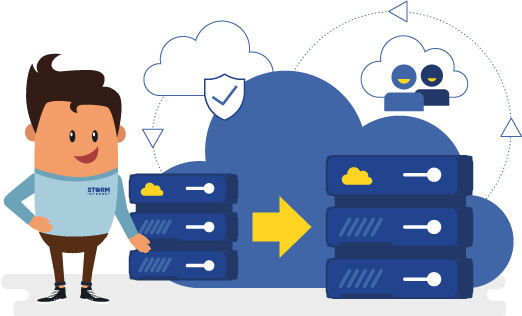 Free migration
Switch to Storm today and relax. Our expert solution architects will plan and manage the migration of your Umbraco website and database to our servers. No disruptions. No data loss. It's 100% free.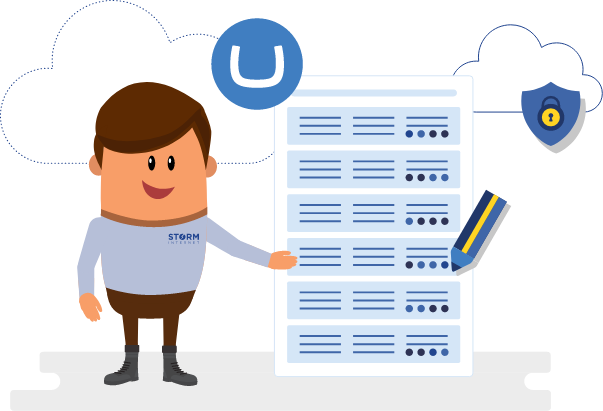 Umbraco expertise
With Storm's Trusted Partner network you get quick access to experienced Umbraco professionals. Now you can move your other sites to Umbraco, or perform that version upgrade you've been putting off. Or spread your wings by tapping into our pool of digital marketing, SEO, and UI/UX experts.
Umbraco Cloud vs StormCloud Solo
How we compare
| | Umbraco Cloud | StormCloud Umbraco |
| --- | --- | --- |
| Monthly price | £169 | £139 |
| Environment | Shared | Dedicated |
| Guaranteed resources | None | 4 CPU Cores, 4GB RAM |
| Dedicated resources | +£211/month | Included as standard |
| Platform support | 9-5 Mon-Fri | 24/7/365 |
| Storage space | 50GB | 100GB |
| Bandwidth | 300GB/month | Unlimited |
| Custom domains | 50 | 100 |
| Prioritized resources | Standard | Premium |
| Staging environment | £44/month | Included |
| PCI compliance + audit trails | | |
| Managed backups | | |
| Dedicated support team | | |
| *Umbraco Cloud pricing as on 24/10/22 | | |
100% Green Umbraco hosting
We proactively monitor our CO2 emissions and adjust our tree planting activities to offset more emissions than we produce. When you purchase a hosting solution or server from us you can be confident that you too are investing in the environment and a greener future for all.
Learn more
Businesses love hosting Umbraco sites with Storm
Since 2004 we've been supplying Umbraco aficionados with budget-preserving custom cloud environments. Join Storm's custom solution family and we'll also take care of maintenance and security, and deliver 24/7 rapid support to eliminate distractions on the road ahead.
Free zero-downtime migrations
Move your Umbraco sites to Storm without worrying about downtime or data loss. Every migration is carefully planned by a solution architect to cater for every level of complexity. Whether you're migrating existing cloud-based infrastructure to Storm or your on-premise infrastructure to the cloud, we'll deliver a seamless, hassle-free experience.
The Storm Support Pod is your team of six dedicated Storm engineers who'll manage your Umbraco virtual server inside and out. They work as your extended team by performing custom tasks and proactive maintenance on your Umbraco infrastructure, including PCI-compliant security, custom backups, 100% uptime, and 24/7 support.
ISO 27001 & 9001 Certified
We're independently ISO9001 (Quality Management Systems) & ISO27001 (Information Security) certified. This means every Storm solution is designed according to strict standards that delivers robust reliability and cutting-edge protection of your hosted information.
All Storm hardware is subjected to more than 45,000 vulnerability scans before deployment, while 24/7/365 human and AI surveillance and multi-layer network security guards our infrastructure. Storm dedicated and virtual servers receive quarterly SecurityMetrics PCI external vulnerability scans. Any red flags detected during scans are automatically addressed by your dedicated Storm Support Pod. Optional certification for individual websites is also available.
We're with you for the long haul from the moment you sign up. Share your ideas and goals, and we'll work with you to make them happen – even if we have to invent new solutions or bend the rules. These aren't just fancy words; our one-on-one commitment to our clients is demonstrated through our various awards.
Umbraco FAQs
Umbraco Free is the free version of the open source CMS. It is described as an Umbraco version for "Sites with no need for technical support and assistance." Other versions of Umbraco CMS include Umbraco Professional and Umbraco Enterprise, both of which are paid for and include access to support as well as features and addons.
Umbraco is a flexible and powerful content management system (CMS) that can be used for a wide range of use cases, including:
Corporate Websites: Use Umbraco to build corporate websites. The CMS is especially suited to companies that require a high degree of customisation, flexibility, and integration with other systems and tools. Despite Umbraco's developer-oriented approach, creating and managing content for your corporate website is pretty straightforward.
E-commerce Websites: Umbraco doesn't have built-in eCommerce functionality. That doesn't mean you can't use it to power your online store. Third-party add-ons can be used to add eCommerce functionality, or opt for a custom-built solution.
Digital Marketing Websites: Umbraco is a great CMS for building digital marketing websites such as microsites and campaign sites. With its flexible architecture you can easily create custom landing pages and marketing campaigns that are tailored to your audience and that support your marketing objectives.
Intranets and Extranets: Umbraco can be used to build internal company portals such as intranets and extranets. These portals can be used to share information, documents, and resources within your company or with external partners, and can be customised to meet your specific needs.
Content-Rich Websites: Umbraco is a good fit for building content-rich websites such as blogs, news sites, and online magazines. It's a CMS, so managing large volumes of content and creating custom templates is easy.
Umbraco is known for being developer-friendly so it may not be the easiest CMS for beginners to use. But, it can be a good choice if you have some prior development experience in the Umbraco technology stack, or if you're a beginner eager to jump on that learning curve.
There are plenty of resources available on the internet to help you get started with Umbraco. These include tutorials, documentation, and a community of developers who are willing to offer assistance and advice.
Here are a few ways to get started with Umbraco:
Visit the Umbraco website: The Umbraco website is a great place to start and provides links to different types of learning resources. Download the software, read documentation and get an overview of the platform. Check out their blog for the latest Umbraco tips and tricks, or click through to their YouTube channel for in-depth tutorials.
Join the Umbraco community: Find out what to learn and get help as you progress with the help of an active and supportive community. You can find help and guidance on the Umbraco forum and connect with other users in the community.
Take online courses: There are many online courses that can help you learn Umbraco including the official Umbraco training courses. You can find these courses on the Umbraco website or through third-party providers.
Read books: There are several books available that cover Umbraco, including "Umbraco User's Guide" by Nik Wahlberg and Paul Sterling and "Umbraco .NET Core Mastery" by Jon D. Jones.
Attend events: Umbraco holds conferences and events all over the world such as the annual Umbraco Codegarden conference. These events offer a great opportunity to learn from experts and connect with the Umbraco community.
Experiment with the software: One of the best ways to learn Umbraco is to start using it. Download the software, create a website, and start exploring the features and functionality. You can also experiment with templates and modules to learn more about customisation options.
By using these resources and taking a hands-on approach, you can learn how to use Umbraco and start creating and managing websites with this powerful CMS.
Umbraco can be integrated with other platforms or systems in a variety of ways, depending on what you want to achieve. It is built on .NET technology, allowing for simplified integration with systems or platforms built using the same stack. Custom code can be used to create custom modules, integrate with external databases, or connect to other web services.
Umbraco Heartcore includes the RESTful API which can be used for "omnichannel delivery" (according to Umbraco), which is a fancy way of saying content can be pushed to a front-end on pretty much any device loaded with a browser.
Umbraco also supports webhooks, which can be used in automation sequences in other systems or platforms. For example, a webhook can be used to trigger a message in a messaging platform when a new item is published in Umbraco.
And since it's a modern CMS, it supports integration with various web-based services and APIs such as those available for Google Analytics, Salesforce, and Mailchimp.
Don't just take our word for it
Hundreds of happy retailers & brands use Storm Internet