Award-winning high-availability cloud based Virtual Servers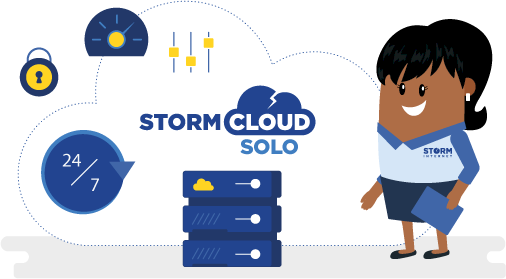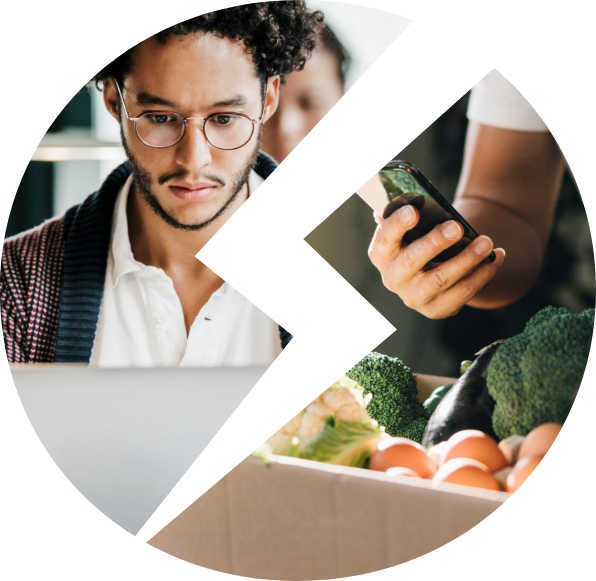 Less work. More power.
StormCloud Solo is a super fast and reliable cloud-based virtual server fully-managed by Storm. Get 24/7 maintenance, security, and disaster recovery for everything you host without all the technical fuss.
Always be online, secure, and compliant
Includes powerful disaster recovery to back you up
We'll monitor the status of your sites, 24/7
Supports Windows and Linux operating systems
100% Green hosting
Premium quarterly SecurityMetrics PCI external vulnerability scans
All supported versions of Windows and Linux
Get Solo VPS
Just launch and go
Host your sites and apps with confidence, even when you don't have any technical experience. You'll always be online, secure, and compliant, with powerful disaster recovery to back you up, whatever happens.
With no single point of failure and infrastructure designed to handle heavy loads, you'll always be online and ready to deliver seamless end-user experiences. 24/7 AI and human monitoring proactively screens and eliminates potential disruptive anomalies before they reach your server.
We'll keep your sites running
We'll help you minimise downtime losses by monitoring the status of your sites, 24/7. Rapid response teams investigate downed sites and go the extra mile to bring them back online. Once everything's running smoothly, we'll notify you of the incident. No more support queues, no more 3am panic.
Storm public cloud virtual servers receive quarterly SecurityMetrics PCI external vulnerability scans. The entire scan process is fully-managed, and is run every three months. Any red flags detected during scans are automatically addressed by your dedicated Storm Support Pod. Optional certification for individual websites is also available. Learn more about PCI DSS Certification.
Backed up, ready to restore
With Storm you're always backed up. Choose your daily, weekly, or custom backup schedule. All backups are verified, wrapped with industrial-grade encryption, and stored in Tier 4 ISO 9001, 14001 and 27001 audited and certified data centres. Rapid on-demand restores help minimise data loss and reputational damage.
Managed hosting at a whole new level
StormCloud Solo's customisable support delivers peace of mind like no one else can. Tell us how you want alerts from business-critical services you host to be handled, and we'll manage them 24/7 while you focus on your goals. The only 3am text you'll get is that it's business as usual.
We're with you for the long haul from the moment you sign up. Share your ideas and goals, and we'll work with you to make them happen – even if we have to invent new solutions or bend the rules. These aren't just fancy words; our one-on-one commitment to our clients is demonstrated through our various awards.
Worried about server emissions? With Storm's 22 Trees campaign we're planting two trees every year for every virtual server created. Keep an eye on your inbox for your more:trees certificate which proves that, somewhere out there, your two trees are offsetting more than your virtual server's share of carbon emissions.
High-performance, robust reliability
With StormCloud Solo you get a ready-to-go VPS built on a super reliable foundation. Scale it as you grow at predictable monthly rates.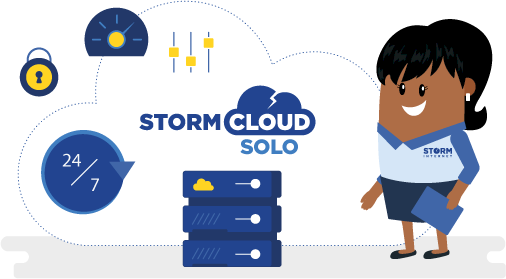 Superior Hardware
High-end compute power and SSD-based storage combined with the Storm CDN delivers the speed and reliability your end-users will love.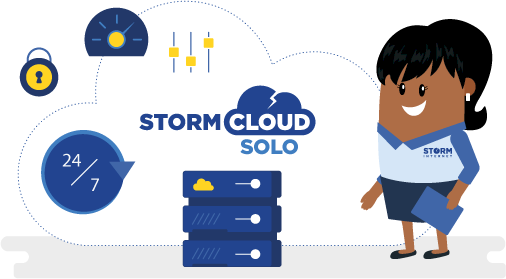 Scalable hosting
Choose your preferred Linux or Windows Operating System version and scale processing power, memory, and storage space as required. Paying only for what you need, when you need it.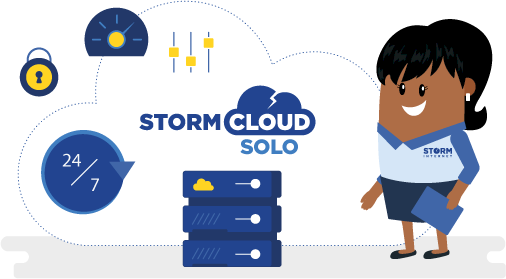 Fixed-cost pricing
Fixed cost pricing means you'll always know exactly what you're spending at the end of the month. No extra costs, hidden penalties or usage-based additional fees.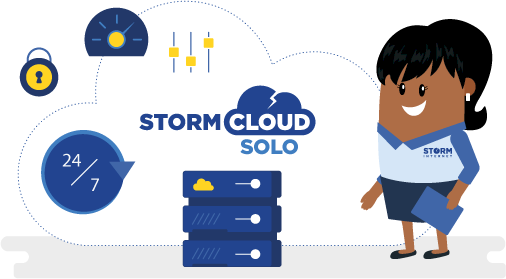 Green inside and out
From hardware to choosing our data centre partners and initiatives to offset our annual carbon emissions by more than 200%, we'll always work to minimise our environmental impact.
Case Study
If you need a responsive company to help with your web needs, then you can do no better than to call Storm Internet. Their dedicated team will help out in the most pressing of circumstances.
Anna Stefaniak
YKK Europe

Read More
Don't just take our word for it
Join the hundreds of happy retailers & brands that use Storm Internet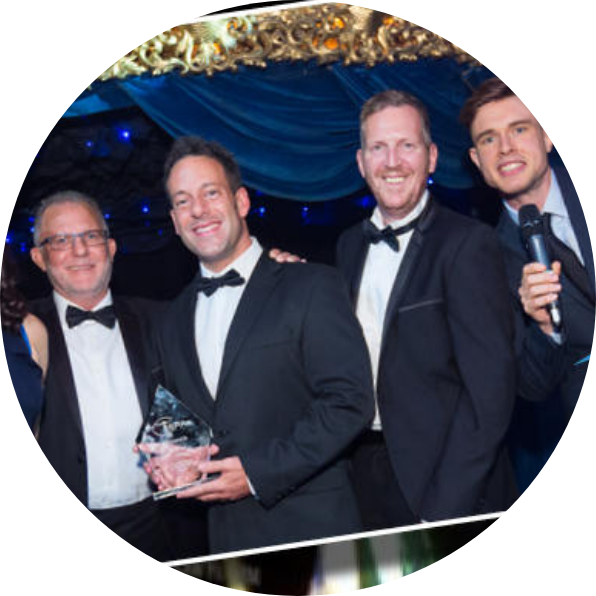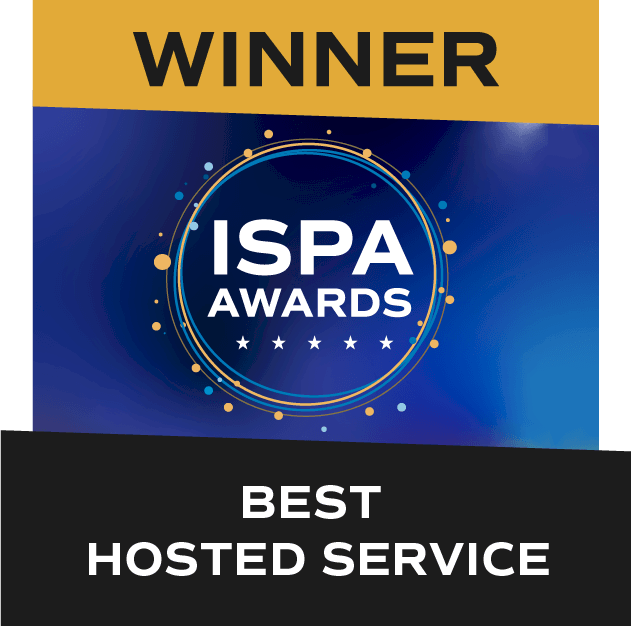 Storm Internet wins Best Hosted Provider at 22nd ISPA Awards
Over the years Storm Internet has collected a number of awards. They reflect a core methodology by which we empower our clients by providing them with the technology and tools they need to accomplish their goals efficiently.
Read More