MySQL Hosting
Get fully-managed MySQL hosting that performs and scales across application stacks
Get started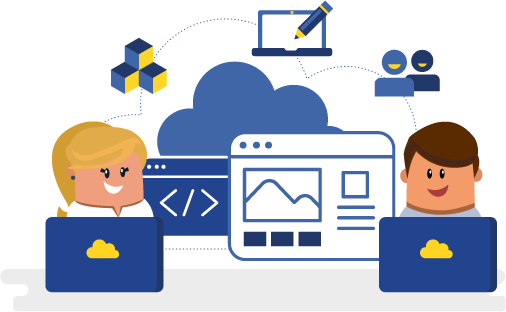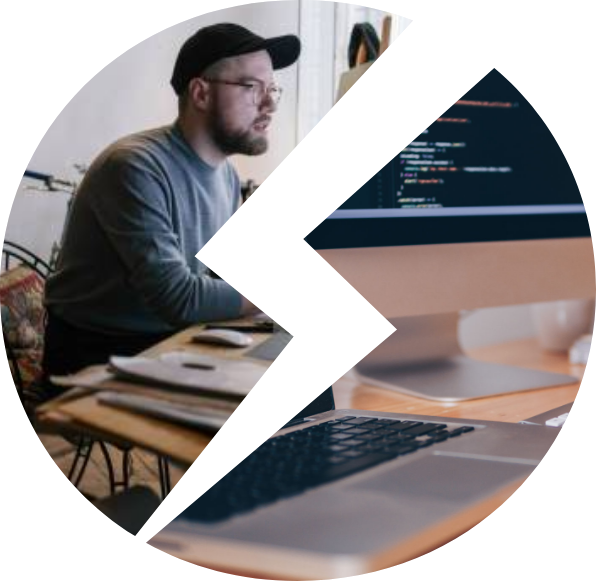 Build, test and deploy fast on secure infrastructure
Regardless of the size of your implementation – a single instance or a multi-datacenter deployment – you need MySQL hosting that can keep up as you grow. With years of experience delivering MySQL hosting, we've developed high-availability infrastructure that proactively ensures continuous performance and efficiency however ambitious your next goal.
Choose your MySQL hosting
All Storm servers are equipped with super fast multi-carrier low-latency connections and a 100% network uptime guarantee. Got a custom server requirement? Ask us
StormCloud MySQL
Cloud-based MySQL hosting with scalable power
£89.99
(ex. VAT) per month
4 vCPU, 4GB RAM & 40GB SSD space
Dedicated resources
Order Now
Custom build
Tell us what you need
from £49.99/mo
Custom configuration
Host 1 - 100+ MySQL databases
Get in touch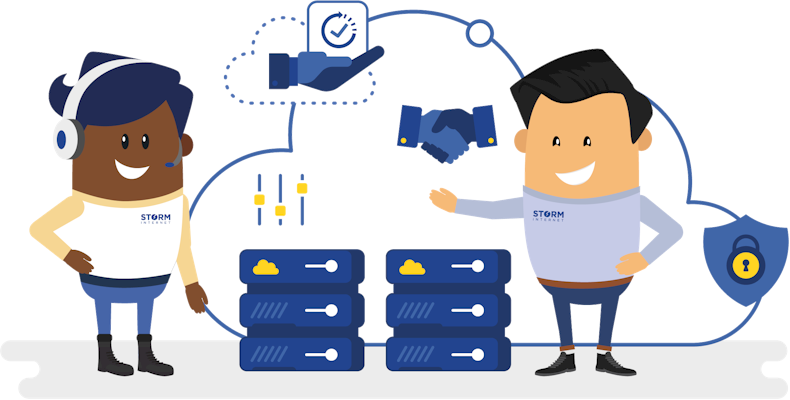 Fully managed support & 24/7 security
The security of your MySQL server is always top of mind. That's why you get a dedicated team of six engineers who'll manage your server's backups, updates and patches, monitor for open ports, and proactively keep your server PCI compliant. Need expert SQL Server assistance? Just ask.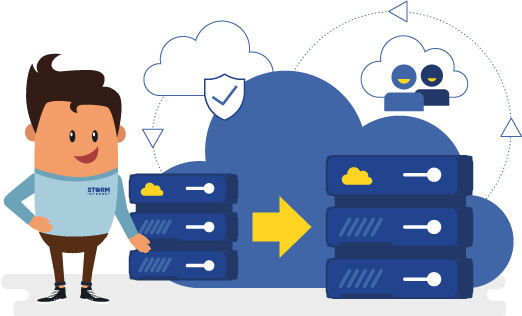 Free migrations
Our solution architects have years of experience designing, launching, and supporting MySQL infrastructure for both MySQL Community and Enterprise editions. Switching to Storm is a seamless zero downtime experience, whatever the scope and complexity of your architecture.
Learn more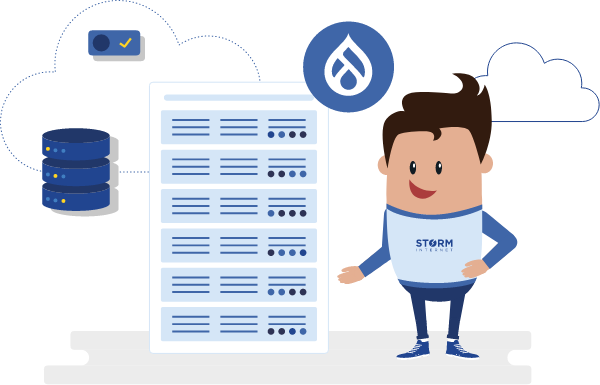 Secure remote management
Use your favourite IDE or GUI tool to manage your MySQL databases, securely. Access to your server is restricted to the IP addresses and people you trust. We'll also keep an eye on your server 24/7 to ensure that ports aren't accidentally left open and accessible from the public internet.
And we're 100% green too
We proactively monitor our CO2 emissions and adjust our tree planting activities to offset more emissions than we produce. When you purchase a hosting solution or server from us you can be confident that you too are investing in the environment and a greener future for all.
Find out more
Why people choose Storm for MySQL hosting
Since 2004 we've been helping our customers overcome hosting challenges with perfect-fit cloud solutions. Get your MySQL hosting from Storm and we'll also take care of maintenance and security, and deliver 24/7 rapid support to eliminate distractions on the road ahead.
We've eliminated all the technical barriers to MySQL hosting with a dedicated solution architect focused on your long-term goals, budget preservation, and operational efficiency. Every tailored solution is designed to be secure, compliant, and includes end-to-end support by a dedicated team of engineers.
75+ Global hosting locations
Host where your customers are at any of our 75+ global hosting locations. Storm Internet's data centre partners are ISO-accredited and specialise in building and managing top-tier data centres. We thoroughly vet all our data centre partners for security and financial viability to deliver continuous service stability to our customers.
We're independently ISO9001 (Quality Management Systems) & ISO27001 (Information Security) certified. This means every Storm solution is designed according to strict standards that delivers robust reliability and cutting-edge protection of your hosted information.
All Storm hardware is subjected to more than 45,000 vulnerability scans before deployment, while 24/7/365 human and AI surveillance and multi-layer network security guards our infrastructure. Storm dedicated and virtual servers receive quarterly SecurityMetrics PCI external vulnerability scans. Any red flags detected during scans are automatically addressed by your dedicated Storm Support Pod. Optional certification for individual websites is also available.
We're with you for the long haul from the moment you sign up. Share your ideas and goals, and we'll work with you to make them happen – even if we have to invent new solutions or bend the rules. These aren't just fancy words; our one-on-one commitment to our clients is demonstrated through our various awards.
FAQ: Managed MySQL Hosting
MySQL hosting refers to a server dedicated to your MySQL database(s). As such, MySQL hosting is ideal when:
You have large, complex, or high-traffic MySQL databases that require the dedicated resources of a server. This means an isolated environment for your MySQL database(s) free from applications that may affect database performance, ensuring availability and reliability
You need to run multiple MySQL databases at the same time
You require a scalable hosting environment capable of adapting to spikes in database requests
You require full control over the operating system environment to customise your MySQL server configuration, security, and optimisation
You are bound by compliance regulations to ensure data privacy and security
If you're unsure whether you need a fully-managed MySQL server, get in touch with a Storm solutions expert to talk about your requirements.
Save time and money. With managed MySQL hosting Storm Internet owns and maintains the server hardware, which dramatically reduces your expenses. We're also responsible for the installation and configuration of your server, as well as server security and updates. This not only saves time and money but frees up your in-house teams and allows them to focus on mission-critical tasks.
It's reliable and scalable. Storm's managed MySQL is hosted on your very own cloud server, which means you get the benefit of a robust environment in which to run your MySQL database(s). There's no single point of failure, which means a failed hardware component won't bring your operation to a halt.
Easily lighten the load on your database server by scaling resources up during peak processing times, or just add load balancers. At Storm, you only pay for the resources you use.
Your own dedicated Support Pod. It's your own dedicated team of engineers that extends your technical skill set – perfect when you need performance without the technical hassle.
Your dedicated Support Pod can take care of backups, server monitoring, proactive fault resolution, and server configuration tasks. With Custom Escalation Procedures (subject to your support plan) your Support Pod will perform the tasks you specify when predetermined server events occur.
With shared MySQL hosting, you share a server with other tenants. This means server resources are also shared. Each server tenant is allocated a limited fixed amount of computing resources.
Your host may also limit the number of MySQL databases you can run simultaneously. Even if you could run multiple databases at the same time, the amount of processing power and server resources available to your account would be consumed much faster.
Shared MySQL hosting also comes with limited control and customisation of your MySQL server features. This can prove problematic for organisations that have very specific configuration or security requirements.
Shared MySQL hosting is ideal for organisations that run lightweight applications, such as blogs, brochure websites, small eCommerce sites, etc.
With managed MySQL hosting, all the restrictions of shared MySQL hosting fall away. You're the only tenant on your server, which means all server resources are dedicated to your MySQL installation.
Resources can also be scaled as needed, and you have full control over your MySQL server – making it the ideal solution for organisations that need to run more than one MySQL database at a time.
By default, Storm's Managed MySQL server is installed on Linux. Not only is MySQL the default database management system for Linux, but Linux itself typically doesn't require a commercial licence (unless you opt for a commercial distribution like Red Hat Enterprise Linux). So it keeps costs low.
Linux is also more flexible and compatible with more programming languages and more open-source software packages than Windows. It's for this reason that popular web applications such as WordPress, Drupal, and Joomla, to name a few, are generally run on Linux.
But we know every business's requirements are different. If you want to run MySQL on a Windows server, get in touch and let's talk about a perfect-fit solution.
Yes, you can, and it's super easy. If you're currently a shared hosting customer, log into your account and submit a ticket to request your Managed MySQL server. The process is the same for customers who currently have a cloud or dedicated server, but need dedicated resources for their MySQL database.
If you want to make the move to Storm Internet, just complete the signup process on this page. Hosting with Storm Internet includes a free fully-managed migration to move your MySQL database(s) to Storm – no downtime or data loss.
Don't just take our word for it
Hundreds of happy retailers & brands use Storm Internet