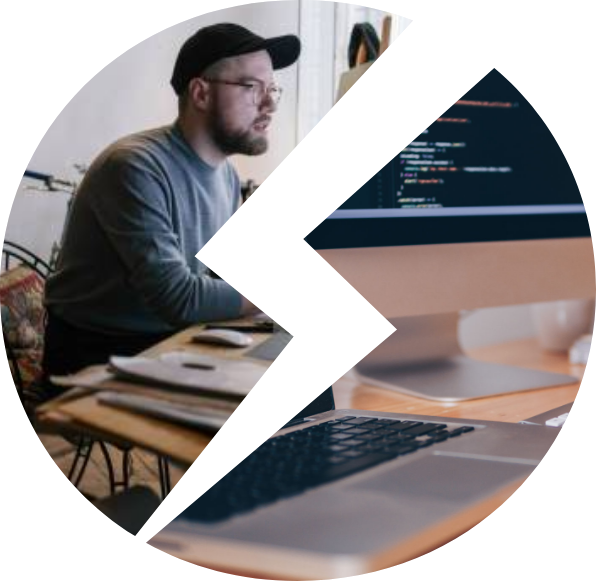 Driving the Kentico experience
We know how important speed and stability is to deliver exceptional user experiences that fuel customer engagement. As an official Kentico Managed Cloud Hosting Partner, we deliver reliable hosting infrastructure for high performing Kentico websites. We provide you with your own dedicated Support Pod that works as your extended tech team leaving you free to stay focused on delivering mission-critical services.
Choose a Kentico Hosting package
We've got an option for every size of Kentico site. Got a custom requirement? Ask us
Windows GO
The perfect place to start with your Kentico website
£19.99
(ex. VAT) per month
10GB SSD space
Shared resources
Basic support SLA
Order Now
StormCloud Kentico
Ideal for busier business critical Kentico websites
£119.99
(ex. VAT) per month
4 vCPU, 4GB RAM & 40GB SSD space
Dedicated resources
Order Now
Custom build
Tell us what you need
from £49.99/mo
Custom configuration
Host 1 - 100+ Kentico sites
Get in touch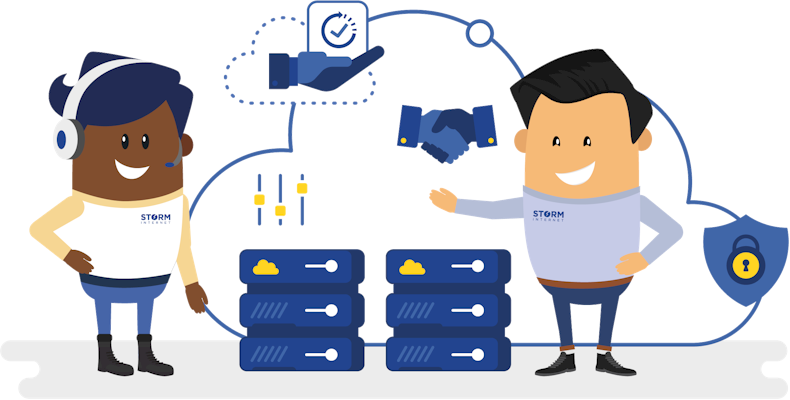 Fully managed support & 24/7 security
Your Storm Support Pod extends your team with six skilled engineers. You get on-demand expertise, and don't have to worry about security management or your websites ever going down – it's all taken care of behind the scenes by your dedicated 24/7 Storm Support Pod.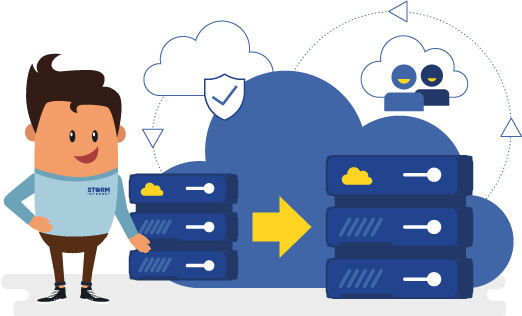 Free migrations
Switch to Storm and we'll migrate your Kentico website to your new service for free. All migrations are meticulously planned by experienced Storm solution architects to ensure zero downtime, and no disruptions.
Learn more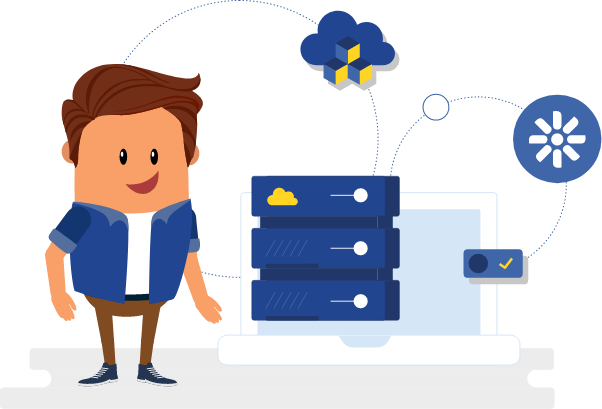 Kentico expertise
Get everything you need in one place. Storm's Trusted Partner network delivers quick access to vetted Kentico development and support services. Get help with Kentico licensing and fees, code audits, legacy Kentico engines, or work with trusted content creators and developers to build out your website.
And we're 100% green too
We proactively monitor our CO2 emissions and adjust our tree planting activities to offset more emissions than we produce. When you purchase a hosting solution or server from us you can be confident that you too are investing in the environment and a greener future for all.
Find out more
Why people choose us for Kentico hosting
Since 2004 we've been helping our customers overcome hosting challenges with perfect-fit cloud solutions. Get your Kentico hosting from Storm and we'll also take care of maintenance and security, and deliver 24/7 rapid support to eliminate distractions on the road ahead.
We've eliminated all the technical barriers to Kentico hosting with a dedicated solution architect focused on your long-term goals, budget preservation, and operational efficiency. Every tailored solution is designed to be secure, compliant, and includes end-to-end support by a dedicated team of engineers.
75+ Global hosting locations
Host where your customers are at any of our 75+ global hosting locations. Storm Internet's data centre partners are ISO-accredited and specialise in building and managing top-tier data centres. We thoroughly vet all our data centre partners for security and financial viability to deliver continuous service stability to our customers.
We're independently ISO9001 (Quality Management Systems) & ISO27001 (Information Security) certified. This means every Storm solution is designed according to strict standards that delivers robust reliability and cutting-edge protection of your hosted information.
All Storm hardware is subjected to more than 45,000 vulnerability scans before deployment, while 24/7/365 human and AI surveillance and multi-layer network security guards our infrastructure. Storm dedicated and virtual servers receive quarterly SecurityMetrics PCI external vulnerability scans. Any red flags detected during scans are automatically addressed by your dedicated Storm Support Pod. Optional certification for individual websites is also available.
We're with you for the long haul from the moment you sign up. Share your ideas and goals, and we'll work with you to make them happen – even if we have to invent new solutions or bend the rules. These aren't just fancy words; our one-on-one commitment to our clients is demonstrated through our various awards.
FAQ: Kentico
Most people know WordPress which is why it makes for a good comparison to lesser-known content management systems like Kentico. Let's take a look at some key differences:
Audience
Unlike WordPress with its huge ecosystem of themes and plugins that allow you to create sites for virtually any purpose, any audience, Kentico is a robust platform better suited for sophisticated websites that require native eCommerce, digital marketing, and analytics components.
Pricing
WordPress is free, and so are many themes and plugins. Kentico, on the other hand, has a starting price point that might sit beyond the budgets of many small businesses. Presently Kentico Xperience 13 can be licensed for $11,100 (USD) per year.
Platform
Content management systems like WordPress and Drupal are typically hosted on Linux servers. Kentico is generally available on Microsoft Windows platforms (see System Requirements below).
Extensibility
Just like other content management systems, Kentico's functionality can be extended. But with a much smaller addon ecosystem, you'll likely have to task your dev team to code the extra functionality you need. But with that said, Kentico comes packed with so many features that will meet the needs of most use cases.
Support
With a premium licence comes premium support that gets a consistently high rating just about everywhere. Despite the comparatively small size of the Kentico community, you'll nevertheless find all the answers you need – if not in the extensive Kentico documentation or directly from Kentico, then in online forums.
Security
Out of the box both WordPress and Kentico provide excellent security. But given that site functionality is often extended, Kentico might have the advantage over WordPress since many of its pre-packaged modules follow the same strict development practices as the core CMS.
WordPress, in contrast, does not have such strict control over the coding practices of plugin developers which sometimes increases the risk of vulnerabilities. It should also be noted that, since WordPress is by far the most popular CMS, it is a more common target for online attacks.
Kentico provides an intuitive interface which makes it easy to create and manage content and users. Individuals with little or no experience with content management systems might find it challenging to extend the CMS. Luckily Kentico comes packed with lots of documentation and tutorials, providing an easy start for all new users.
Start learning Kentico from their documentation portal at https://docs.xperience.io/tutorial, where you'll find tutorials for developers and business. The former provides an easy start for developers, while the latter acquaints website managers with Kentico digital marketing and content management basics.
Note: Use the drop-down at the top of the page to access the documentation / tutorial for your version of Kentico.
There are also individual courses available at https://xperience.training.kentico.com/ for developers, marketers, and website managers.
Kentico runs on Microsoft's Windows platform and requires a MS SQL database. The exact software requirements will depend on which version of Kentico you wish to run.
Xperience by Kentico:
Windows Desktop: 10 (Version 1607+), 11 (Version 22000+)
Windows Server: 2016, 2019, 2022
Linux: Alpine Linux (3.13 or newer), CentOS (7 or newer), Debian (10 or newer), Fedora (33 or newer), openSUSE (15 or newer), Oracle Linux (7 or newer), Red Hat Enterprise Linux (7 or newer), SUSE Enterprise Linux (SLES) (12 SP2 or newer), Ubuntu LTS (16.04 or newer).
These software packages are recommended:
.NET 6
Microsoft SQL Server 2019 (including the free SQL Server Express Edition and corresponding LocalDB editions).
Kentico Xperience13:
Windows Client: 10, 11 (32bit or 64bit)
Windows Server versions: 2016, 2019
Note: Microsoft will discontinue support for Windows Server 2012 and 2012 R2 on 23 October 2023. Kentico will cease support for the affected software versions at the same time.
During installation, the Kentico installer will download and install the following software packages if they are not already installed:
Microsoft .NET Framework
Microsoft Internet Information Services or Internet Information Services Express (Visual Studio)
Microsoft SQL Server 2012, 2014, 2016, 2017, 2019, including the free SQL Server Express Edition
Kentico 12 SP:
Windows 7 Service Pack 1 (32bit or 64bit)
Windows 8 or 8.1 (32bit or 64bit)
Windows 10 (32bit or 64bit)
Windows Server versions: 2016
These software packages are also recommended:
Microsoft .NET Framework 4.6.1 or newer.
Microsoft Internet Information Services or Internet Information Services Express (Visual Studio).
Microsoft SQL Server 2008 R2, 2012, 2014, 2016, 2017 (including the free SQL Server Express Edition).
For the average non-developer Kentico's extensibility is rather limited. You can create or customise page types for different purposes (e.g. articles or forms). You can also customise existing page templates to change how your information is displayed on the front-end.
Unfortunately Kentico does not provide a huge plugin or add-on ecosystem in the same way as some other content management systems do, which means any extra functionality or integration will likely have to be coded by a developer.
Don't just take our word for it
Hundreds of happy retailers & brands use Storm Internet