Awards
Storm Internet Breaks Own Record at 2021 ISPA Awards | Storm Internet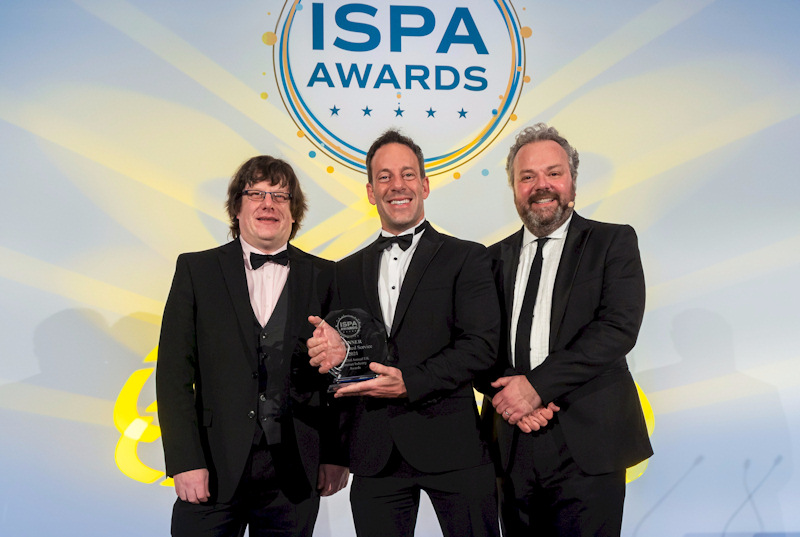 Storm Internet has again set a new record at the Internet Services Providers' Association (ISPA) annual Awards. Taking first place in the coveted Best Hosting Provider category brings the Oxfordshire host's total number of category wins to 9, three more than previous record holder UKFast.
According to Storm Internet Founder and CEO Salim Benadel, their consecutive wins are the result of an unwavering commitment to doing whatever it takes to help their clients succeed.
"Our string of successes is simply down to being absolutely, unequivocally and uncompromising in our quest to go one step further than anyone else for our customers. Our customers are the lifeblood of our business and without them we wouldn't be here. "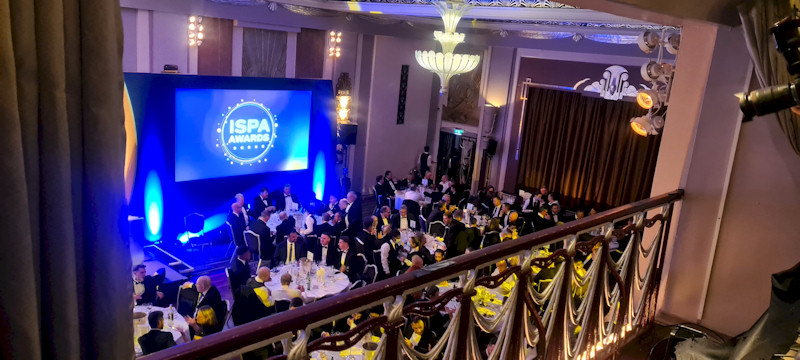 Now in its twenty-third year, the ISPA Awards is the longest running and most prestigious internet industry awards in the UK, with winners determined exclusively on merit by a panel of industry leaders. The Best Hosting Provider category is one of the most sought after at the annual Awards, and included other industry heavyweights such as Krystal Hosting and Catalyst2 as finalists.
Unlike 2020's awards ceremony which was held via live stream, this year saw the who's who of the UK hosting industry gather at the Sheraton Grand London Park Lane Hotel.
"The ISPA Awards are always an opportunity to celebrate the great work being done by the industry to rollout broadband and connect consumers and businesses. But this year felt that little bit sweeter given it's the first time since 2019 that we've been able to hold the Awards in person and as we have had to rely on our broadband for so much this past 18 months. " said Andrew Glover, Chair of ISPA.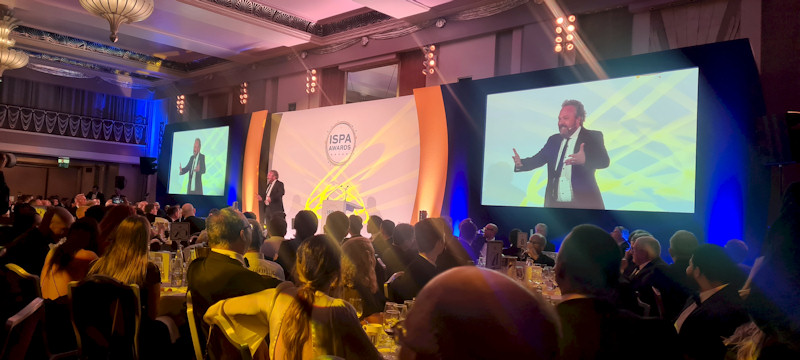 This year's ISPAs paints a unique picture of the post-lockdown UK hosting industry, with hosting and managed services increasingly competitive due to more businesses now including cloud capabilities and remote working in their operational models.
"The quality of this year's winners shows how strong the sector is at the moment, and I'd like to congratulate everyone who took home awards or were highly commended." Glover continued.
Storm's previous wins include:
Best Hosted Provider (2020)
Best Hosted Service (2019)
Best Cloud Service and Best Host (2017)
Best Cloud Product award (2016)
Best Business Use of Cloud (2015)
Best Dedicated Hosting (2014)
Best SME Business Hosting (2013)
But finishing ahead of almost every other major player in the UK hosting industry is only possible thanks to a committed and dedicated team, said Benadel.
"The success of our business is down to everyone on the Storm team being united and joined in this vision to deliver the ultimate hosting service to our clients 24/7/365. "
Looking at 2022
True to form, Storm Internet is already working on a number of innovative products and services aimed at solidifying its position as the UK's leading host for web designers and development agencies. These will be announced in due course, said Benadel.
Other exciting changes and additions planned for 2022 include:
Expanding Storm Internet's global data centre locations for Shared Hosting and Private Cloud customers with the aim to simplify compliance and shrink geographical distances for enhanced content delivery.
Introducing a fully-managed application range which includes popular content management systems WordPress and Kentico. Unlike standard managed WordPress or Kentico services, the entire installation is built from the ground up, with both server and CMS fully managed, optimised, secured, and kept up to date by Storm.
A recruitment drive which will grow the Oxfordshire-based host's internal talent pool to help meet growing demand.
Due to their consecutive wins of the Best Hosting Provider category (which has undergone a number of name changes over the years), some in the industry have jokingly suggested that the category "may just as well be called the Storm Internet Award" – perhaps the best kind of recognition possible, and testament to Storm's relentless focus on innovation and exceeding customer expectations.
Speak with a Storm Expert
Please leave us your details and we'll be in touch shortly