Windows Hosting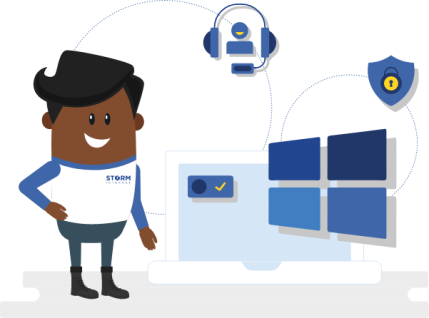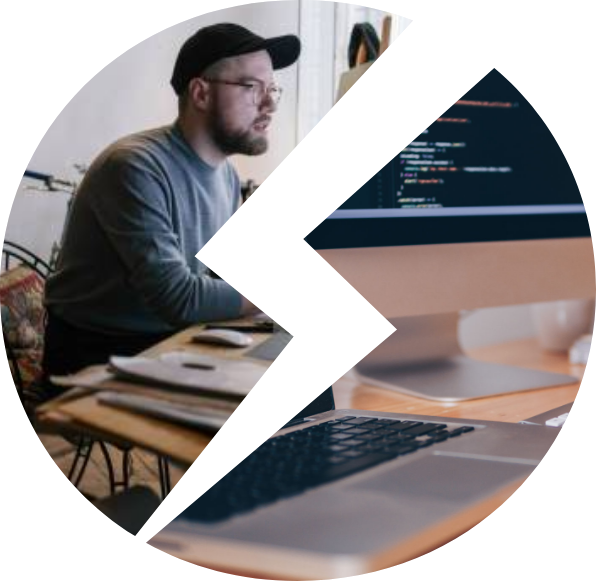 Secure Windows Server Hosting
You don't need to know anything about hosting to run your site or app on Windows with Storm. Get award-winning 24/7 Windows hosting support with a solution designed to keep you focused on mission-critical tasks.
Windows Server 2016, 2019, and 2022
Ideal for apps that use ASP.NET, ASP.NET Core, and MS SQL Server
Super-fast SSD hosting (optional NVMe)
75+ Global hosting locations
ISO 9001 (QMS) and ISO 27001 (Secure) certified hosting solutions
Windows Hosting Solutions
Choose the Windows hosting package that matches your needs. All packages include a 100% network uptime guarantee and rock-solid security.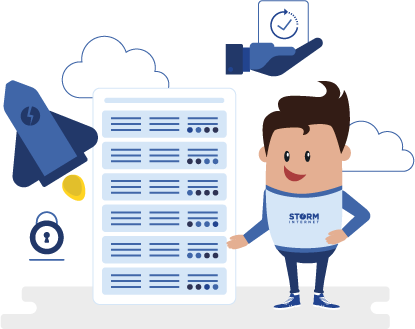 Windows GO
Get no-nonsense Windows shared hosting on uncrowded servers for your blog, brochure site, or startup e-Commerce website. Windows GO is ideal for moderate traffic websites built with ASP.NET, ASP.NET Core, and MS SQL Server. The perfect solution for Umbraco and Kentico websites. Windows GO includes free migration and SSL.
Get Windows GO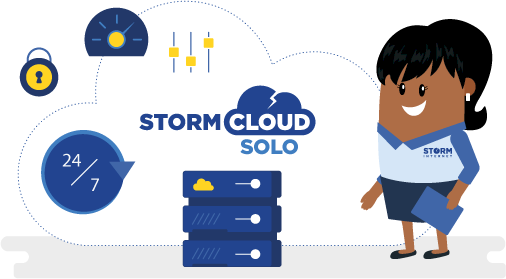 Windows Cloud VPS
Host your sites and applications with confidence on a Windows cloud virtual server with dedicated resources. It's supported by your personal Storm Support Pod of six engineers committed to keep you online, secure, and backed up. Storm Windows cloud virtual servers include premium quarterly SecurityMetrics PCI external vulnerability scans to help protect against emerging threats.
Learn more
Windows Private Cloud
Easily provision unlimited Windows (or Linux) virtual servers on your own custom-built high-performance private cloud at a fixed monthly cost. Storm's private cloud solution is designed from the ground up to meet your needs. It's fully-managed by your personal Storm Support Pod of six engineers. We'll also proactively resolve performance and security anomalies on your infrastructure as soon as they are detected to deliver rock-solid stability.
Learn more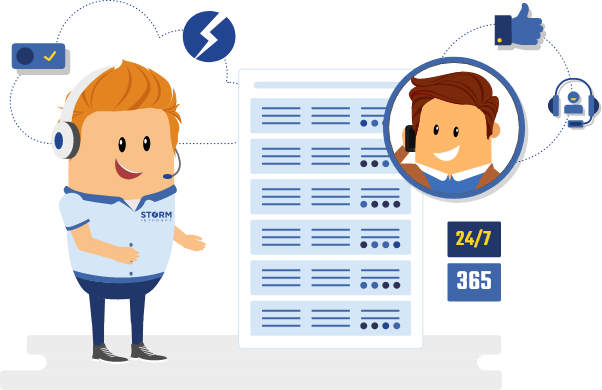 Windows Dedicated Servers
Run the latest Windows Server operating systems on dedicated hardware. Storm's Windows dedicated servers are fully-managed by your personal Storm Support Pod of six engineers who'll take care of management and maintenance. Every Storm dedicated server includes premium quarterly SecurityMetrics PCI external vulnerability scans to help protect against emerging threats. With Storm you're free to refocus your teams on mission-critical objectives for a quicker return on investment.
Choose a dedicated server
Not sure? Tell us what you need.
We love it when a plan comes together, which is why we'll go the extra mile to match your needs with the perfect Windows hosting solution. Just tell us what you need.
Talk to us
Why people choose us for Windows hosting
Since 2004 we've been helping our customers overcome hosting challenges with perfect-fit cloud solutions. Join Storm's custom solution family and we'll also take care of maintenance and security, and deliver 24/7 rapid support to eliminate distractions on the road ahead.
We've eliminated all the technical barriers to custom hosting with a dedicated solution architect focused on your long-term goals, budget preservation, and operational efficiency. Every tailored solution is designed to be secure, compliant, and includes end-to-end support by a dedicated team of engineers.
The Storm SupportPod is your team of six dedicated Storm engineers who'll manage your hosted service inside and out. They'll extend your technical ability with custom tasks and proactive maintenance of your hosted service, including PCI-compliant security, custom backups, 100% uptime, and 24/7 support to you and your end-users.
We're independently ISO9001 (Quality Management Systems) & ISO27001 (Information Security) certified. This means every Storm solution is designed according to strict standards that delivers robust reliability and cutting-edge protection of your hosted information.
All Storm hardware is subjected to more than 45,000 vulnerability scans before deployment, while 24/7/365 human and AI surveillance and multi-layer network security guards our infrastructure. Storm dedicated and virtual servers receive quarterly SecurityMetrics PCI external vulnerability scans. Any red flags detected during scans are automatically addressed by your dedicated Storm Support Pod. Optional certification for individual websites is also available.
We're with you for the long haul from the moment you sign up. Share your ideas and goals, and we'll work with you to make them happen – even if we have to invent new solutions or bend the rules. These aren't just fancy words; our one-on-one commitment to our clients is demonstrated through our various awards.
FAQ: Windows Hosting
Managed Windows hosting alleviates the requirement to have any Windows server management experience. It can also free up IT staff, allowing them to focus on mission-critical tasks. Here's why managed Windows hosting is recommended:
Managed 24/7
Storm's support teams deliver end-to-end management of your Windows server, which includes updates and software patching, security, and backups.
Improved uptime
Storm monitors the status of your servers and sites. Rapid response to any performance or uptime-threatening anomalies keeps your sites and applications running day and night. This can be enhanced with our Custom Escalation Procedures (CEPs) that allow you to assign procedures and tasks to support when specific alerts are received.
Security
With managed Windows hosting, software updates and patches are applied as soon as they are released. It's all taken care of in the background while you focus on more important tasks.
Given that you can run a content management system (CMS) for Linux on Windows and vice versa, there really is no limitation to which CMS you can install. It's also best practice to choose a CMS that aligns with your current and future needs. For example, if there is a requirement for integration with Microsoft applications, choosing a CMS natively developed for Windows might be a better fit. Examples include:
Microsoft SharePoint
Microsoft SharePoint is primarily an intranet type system that provides document management capabilities. It is a collaborative platform that enables teams to work together wherever they may be individually.
Umbraco
Umbraco is a content management system (CMS) that can be used to create professional business websites such as corporate sites, intranets, eCommerce websites, and digital marketing websites. Umbraco is touted to be "developer friendly", which means you'll require some tech know-how to get started.
Kentico
Unlike Umbraco, Kentico is a little more user-friendly and comes packaged with templates and extensions out of the box. Any customisations not included with Kentico will require custom development. Kentico is best suited to large websites managed by different teams, and includes native eCommerce, digital marketing, and analytics features.
Just like Linux hosting, Windows hosting is available in different flavours. The choice between them depends on a few factors like compute requirements (CPU, RAM, and storage), compliance requirements, and technical features (e.g. dedicated IP, cloud redundancy, etc.)
Here's a brief overview of the different types of Windows hosting:
Shared Windows hosting
With Storm's premium shared Windows hosting you'll have ample power to reliably serve content to site visitors. But your site still shares a server with other websites, and therefore doesn't have a dedicated IP address, or the flexibility to enhance the web or database server with software components.
Virtual server Windows hosting
The public cloud refers to computing resources pooled together. Portions of these pooled resources are then assigned to virtual servers which can be used to run an operating system, like Windows, in the same way a physical server does. With Virtual server Windows hosting you can install your choice of web and database servers, as well as other components you need to make your app or project run.
Private cloud Windows hosting
Think of a public cloud that isn't shared with anyone else, and you have a private cloud. And because it isn't shared with anyone else, it's highly customisable, provides more privacy and therefore adds a little more security. Just like a public cloud virtual server, you can install and configure your private cloud Windows virtual servers as needed.
Dedicated server Windows hosting
A dedicated server is a physical server where you are the only tenant. Web and database server software can be installed to host your sites and apps. If system resources are underutilised virtual private servers can be set up to run other server types (e.g. mail server) or software.
The main and most obvious difference between Windows and Linux hosting is the operating system of the server. This can affect several aspects of of the hosting environment:
Cost
Traditionally most Linux distributions are open-source and therefore free to use and all versions of Windows require a licence which must be purchased. Depending on your hosting product a commercial licence for your operating system might already be included in your hosting package. If it isn't, you'll be able to purchase a licence at a discounted price through Storm.
Compatibility
Windows is typically suited to websites and applications that require compatibility with other Microsoft products or technologies such as ASP.NET, Microsoft SQL Server, or Microsoft Access databases. The same is true for Linux, making it ideal for sites that require open-source technologies like PHP, MySQL, or PostgreSQL databases. With that said, it's possible to install Microsoft-native technologies on Linux and vice versa.
User interface
On shared hosting you're often presented with a control panel that obscures the underlying operating system. Where you have access to the operating system (e.g. cloud and dedicated servers), you'll find that Windows comes with the predictable visual desktop. Linux servers typically only have a command line interface, and require experience to operate.
Don't just take our word for it
Join the hundreds of happy retailers & brands that use Storm Internet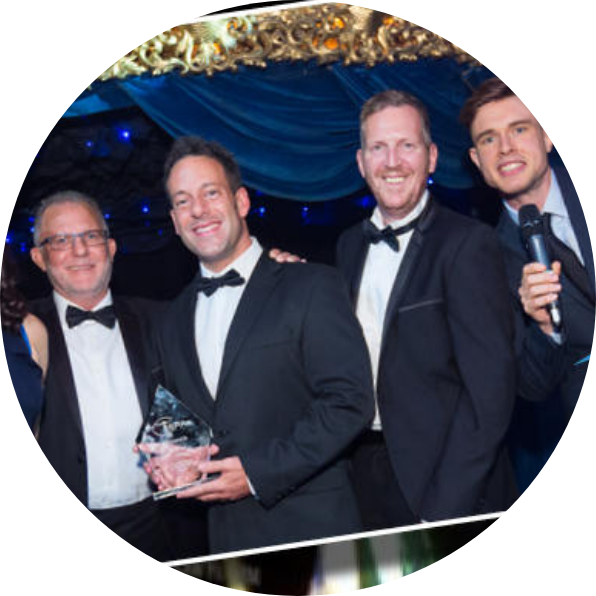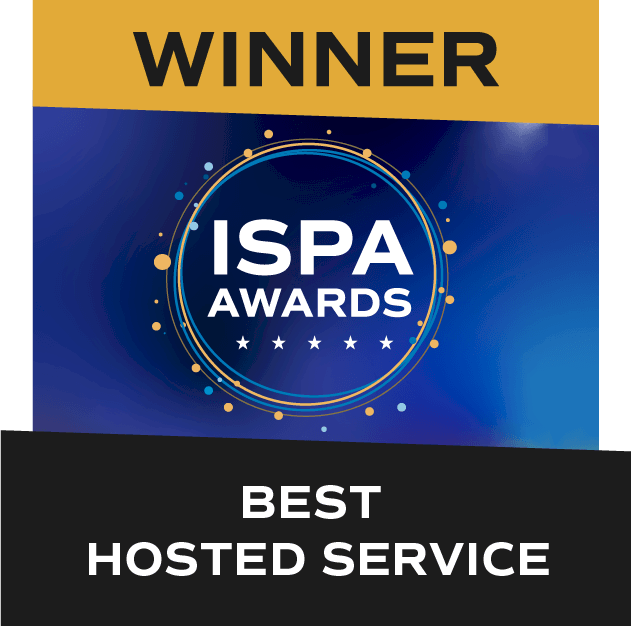 Storm Internet wins Best Hosted Provider at 22nd ISPA Awards
Over the years Storm Internet has collected a number of awards. They reflect a core methodology by which we empower our clients by providing them with the technology and tools they need to accomplish their goals efficiently.
Read More