Managed PostgreSQL Hosting
High-availability hosting designed for the world's most advanced open-source database
Get started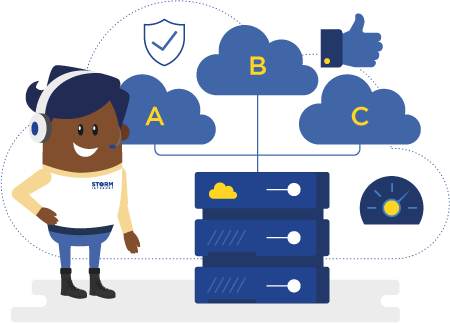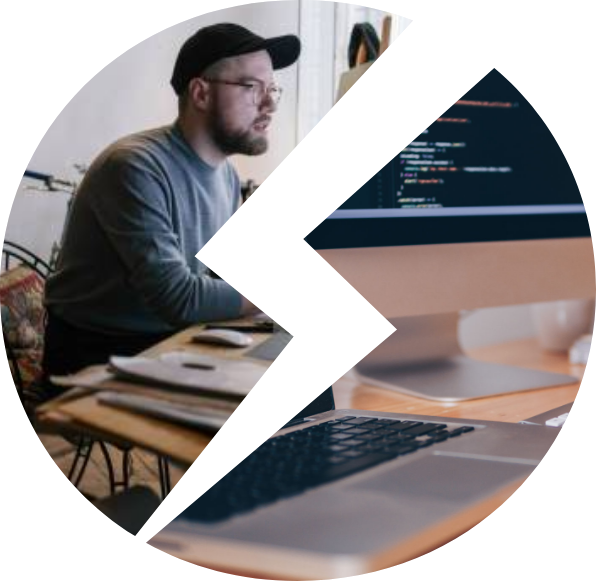 High-availability PostgreSQL hosting for all your applications
Keep your focus on applications your customers and end-users can use with peace of mind. You're backed by award-winning hosting that delivers robust performance and ironclad security out of the box, and 24/7 expertise that proactively clears the road ahead. No downtime. No fuss. PostgreSQL hosting is easy with Storm.
Choose your PostgreSQL hosting package
All Storm servers are equipped with super fast multi-carrier low-latency connections and a 100% network uptime guarantee. Got a custom server requirement? Ask us
StormCloud PostgreSQL
Cloud-based PostgreSQL hosting with scalable power
£89.99
(ex. VAT) per month
4 vCPU, 4GB RAM & 40GB SSD space
Dedicated resources
Order Now
Custom build
Tell us what you need
from £49.99/mo
Custom configuration
Host 1 - 100+ PostgreSQL databases
Get in touch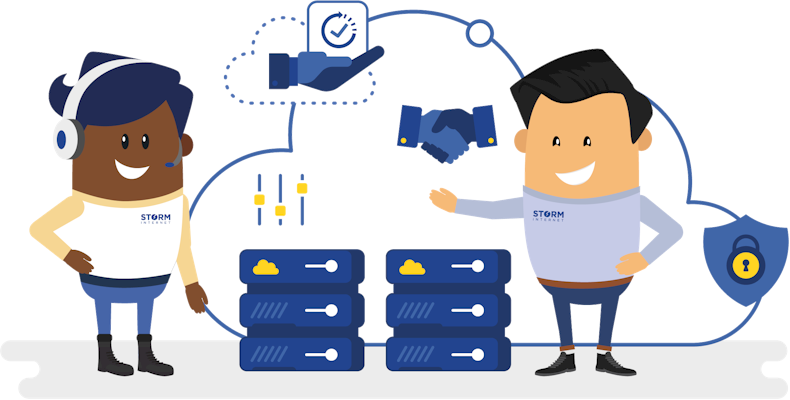 Fully managed support & 24/7 security
Working in a distributed environment requires more attention to security. With Storm that attention is multiplied by six – your 24/7 dedicated Support Pod of engineers tasked to proactively keep your server PCI compliant, manage your backups, updates, and patches, and deliver expert support when you need it.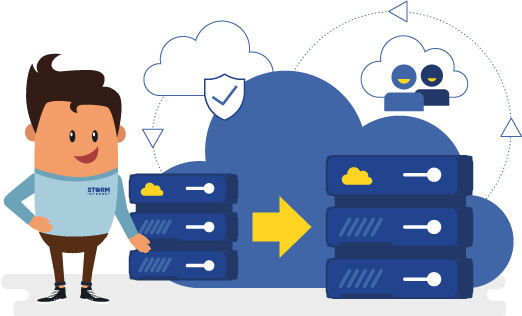 Free migrations
Our dedicated solution architects deliver on-point complexity assessments and architecture planning to ensure that your move to Storm is uninterrupted. From single databases to complex clusters, your data is in good hands with Storm.
Learn more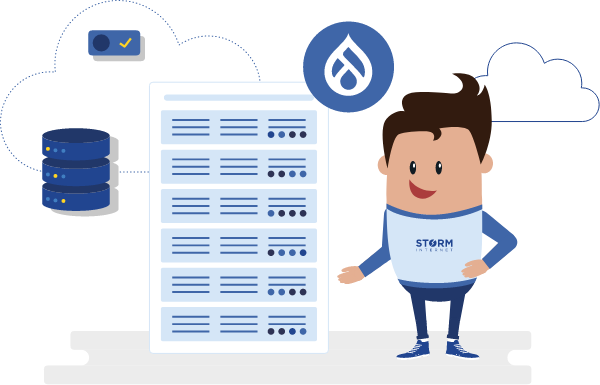 Secure remote management
At Storm working remotely means working securely. Fire up your IDE or PostgreSQL GUI of choice, and we'll ensure that only you and the people and locations you trust can access your PostgreSQL databases.
And we're 100% green too
We proactively monitor our CO2 emissions and adjust our tree planting activities to offset more emissions than we produce. When you purchase a hosting solution or server from us you can be confident that you too are investing in the environment and a greener future for all.
Find out more
Why people choose Storm for PostgreSQL hosting
Since 2004 we've been helping our customers overcome hosting challenges with perfect-fit cloud solutions. Get your PostgreSQL hosting from Storm and we'll also take care of maintenance and security, and deliver 24/7 rapid support to eliminate distractions on the road ahead.
We've eliminated all the technical barriers to PostgreSQL hosting with a dedicated solution architect focused on your long-term goals, budget preservation, and operational efficiency. Every tailored solution is designed to be secure, compliant, and includes end-to-end support by a dedicated team of engineers.
75+ Global hosting locations
Host where your customers are at any of our 75+ global hosting locations. Storm Internet's data centre partners are ISO-accredited and specialise in building and managing top-tier data centres. We thoroughly vet all our data centre partners for security and financial viability to deliver continuous service stability to our customers.
We're independently ISO9001 (Quality Management Systems) & ISO27001 (Information Security) certified. This means every Storm solution is designed according to strict standards that delivers robust reliability and cutting-edge protection of your hosted information.
All Storm hardware is subjected to more than 45,000 vulnerability scans before deployment, while 24/7/365 human and AI surveillance and multi-layer network security guards our infrastructure. Storm dedicated and virtual servers receive quarterly SecurityMetrics PCI external vulnerability scans. Any red flags detected during scans are automatically addressed by your dedicated Storm Support Pod. Optional certification for individual websites is also available.
We're with you for the long haul from the moment you sign up. Share your ideas and goals, and we'll work with you to make them happen – even if we have to invent new solutions or bend the rules. These aren't just fancy words; our one-on-one commitment to our clients is demonstrated through our various awards.
Don't just take our word for it
Hundreds of happy retailers & brands use Storm Internet