DDoS Protection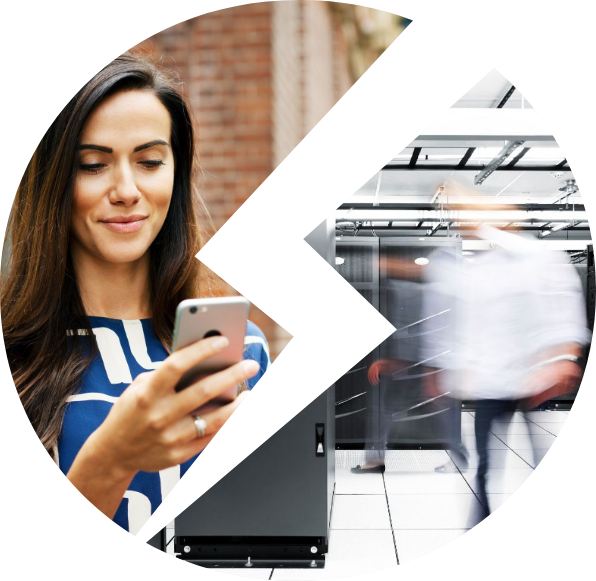 Scalable DDoS protection that keeps learning, always protecting.
Storm's DDoS protection prevents your site from being knocked offline by DDoS attacks. Just set and forget. Or easily add custom protective measures from within the Storm Security Centre for enhanced DDoS mitigation.
Point-and-click DDoS attack protection
Includes Web Application Firewall (WAF) for sites and servers
Supercharge content delivery speeds at the same time
Proactive 24/7 DDoS detection and prevention
With Storm you automatically get premium security features that simplify protection against DDoS and other high-level online threats. Need to customise your online protection? Just point and click.
Get supercharged DDoS WAF protection out of the box – just sign up and activate. Adjust your sites' and servers' security level in a single click to instantly level up your overall site security without compromising visitor experience. Detailed site and DNS analytics provide visual and report-based overviews of traffic sources.
Tired of dealing with problematic visitors? Easily blacklist IP addresses, IP ranges, or entire countries to keep your sites, data, and other visitors safe. Use the IP address whitelist for trusted hosts and services, and add custom WAF rules for custom security configurations based on your organisational needs. Need to know more? Talk to us about custom hardware security options.
Energised Content Delivery
More security, more speed. WebAccelerate combines CloudFlare's global CDN technology with Storm infrastructure to deliver up to 200% global content delivery acceleration. CloudFlare's CDN automatically adds a layer of self-learning DDoS protection to your sites and services for added peace of mind and state-of-the-art DDoS protection.
Skilled Storm engineers deliver 24/7 anomaly detection to mitigate and redirect DDoS attacks. Our hardware and software protection systems are complemented by intelligent data centre DDoS protection protocols. Storm servers are hosted in UK-based Tier 4 ISO 9001, 14001 and 27001 audited and certified data centres which are Public Sector Network(PSN) and N3 compliant.
FAQs
Distributed Denial-of-Service, or DDoS, flood websites, web servers, internet applications and other online resources with huge amounts of garbage traffic. This sudden increase adds a significant amount of strain on the target, either slowing it down or shutting it down completely. According to a recent report by NexusGuard, denial-of-service attacks have increased with 29% since Q2 2017.
Denial-of-service attacks are increasing in both size and in complexity. The NexusGuard report indicates an average attack size of 4.10Gbps in Q2017, while a 500% increase to 26Gbps has been noted in Q2 2018. As such, DDoS attacks have also increased in duration – from a few hours to more than a week (the current record being 12 days).
Although downtime is the most obvious risk associated with DDoS attacks, a more severe loss is the financial impact brought about by inevitable reputational damage. This can translate into a loss of a few thousand to hundreds of thousands per hour. Legal consequences are an often overlooked risk – capable of exacerbating reputational damage and induce crippling financial penalties.
Tip: Use the Storm Security Centre for free real-time security audits. Access tools that simplify GDPR, ICO, and PCI DSS compliance to reduce the potential for reputational damage and crippling fines.
Don't just take our word for it
Over 14,000 happy retailers & brands use Storm Internet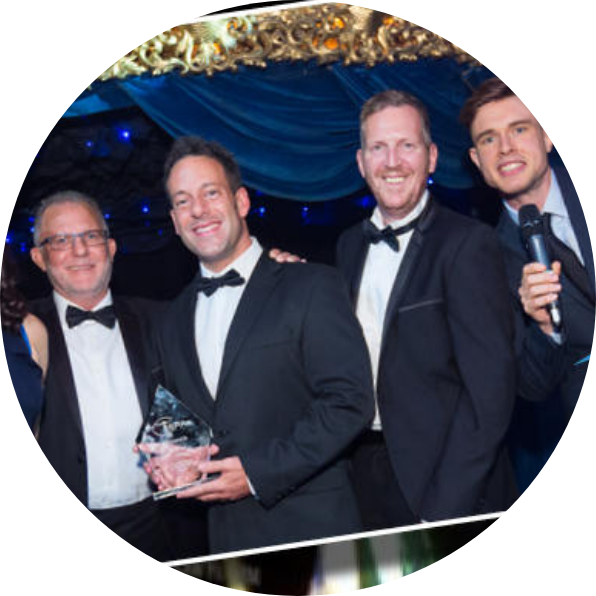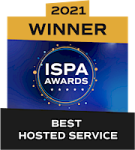 Storm Internet wins Best Hosted Provider at 22nd ISPA Awards
Over the years Storm Internet has collected a number of awards. They reflect a core methodology by which we empower our clients by providing them with the technology and tools they need to accomplish their goals efficiently.
Read More