Charity
Storm Announces Oxfordshire Mind as Official Charity Partner | Storm Internet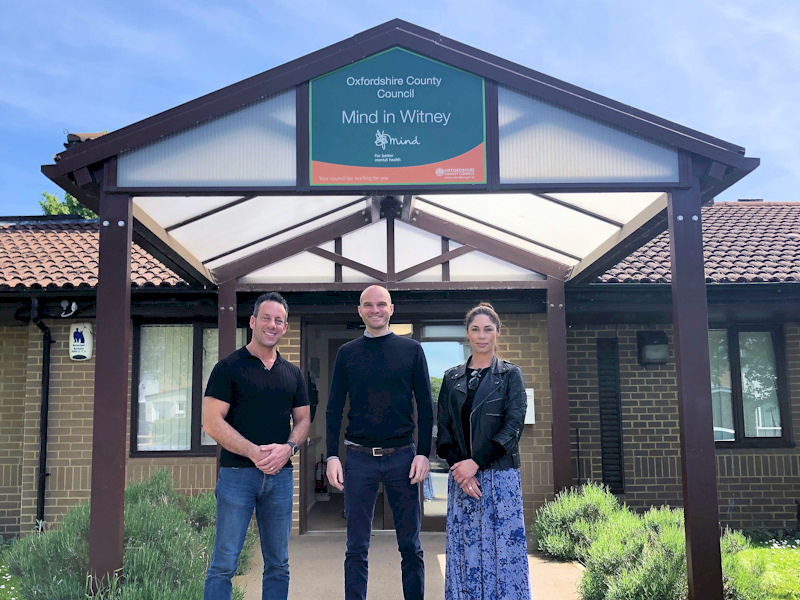 From June 2019 Storm Internet will enter into a two-year partnership with mental health charity Oxfordshire Mind to support the invaluable and often lifesaving work that the charity does. Storm Internet aims to raise £10,000 on behalf of the charity over the course of this partnership.
Looking Beyond IT
Mental health has become a media focal point over the last few years. Statistics indicate that mental health concerns are now more prevalent with approximately 1 in 4 people experiencing mental health problems every year. The need to promote support structures like Oxfordshire Mind is greater than ever before.
According to Storm Internet CEO and Founder Salim Benadel, supporting charities like Oxfordshire Mind is one way IT companies can reach beyond the digital realm to make a real world difference in their local communities.
"One of Storm's philosophies is to help build a better future and to reach out in a positive way. We are committed to giving back to our community and look forward to working towards an ongoing strategy to support the mental health support community."
Team Effort
The choice of charity was decided upon by the Storm Internet team following an impressionable visit to the Oxfordshire Mind Wellbeing Hub in Witney.
"Mental health affects all of us. Like physical health we can all experience times when our mental health is not at its peak. We believe strongly in an ethos of positivity and are excited to be working with Oxfordshire Mind for a better future" said Storm Internet Marketing Manager, Charlotte Scadeng.
Throughout the two-year partnership Storm Internet plans various fundraising events including abseiling, raffles and a pop-up spa. A run-swim-walk-cycle fundraiser to Storm Internet's India office is also on the cards, with each member of the Storm Internet team logging their individual miles to the Indian subcontinent until the combined total matches the 4510 miles to the Storm India premises. Storm Internet will match 20% of every donation made during this period.
Oxfordshire Mind
According to James Richardson, Corporate Fundraiser of Oxfordshire Mind, the charity is "delighted that Storm Internet has chosen us as their charity partner. Nobody should face a mental health problem alone and with Storm's help we can ensure more people receive the support and assistance they need".
Oxfordshire Mind offers a variety of services for those affected by mental health problems. These include offering peer support groups, free short courses, expert benefits advice, assistance with supported housing, and supporting carers of individuals affected with mental health problems. They can be contacted by phone on 01865 247788, or by sending an email to [email protected].
Did you know? We'll match 20% of your donation to Oxfordshire Mind. For more information, contact us on 0800 817 4727, or get in touch here.
Speak with a Storm Expert
Please leave us your details and we'll be in touch shortly