eCommerce & Marketing
Here's Why You Need a Mobile Optimised Website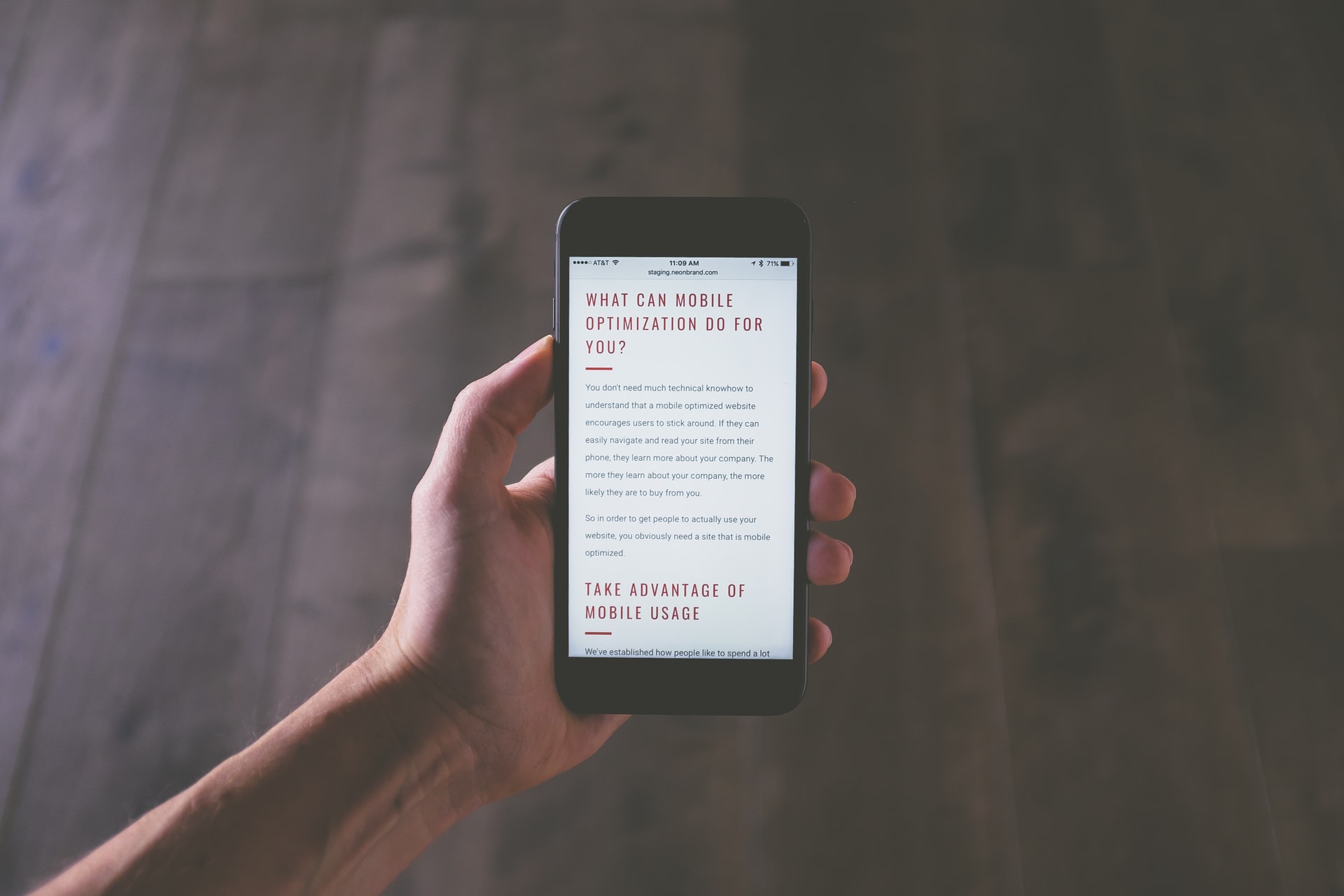 Mobile browsing is no longer a new phenomenon. In fact, it was right at the start of 2014 that mobile browsing officially surpassed desktop. Since then it has increased year on year, as more businesses have started to offer high-quality user experience via mobile apps or mobile optimised websites. Social media and easy access to smartphones have also fuelled this shift. It's now more important than ever to have a mobile ready website, here are a few reasons why:
Increase Conversions
A truly mobile optimised website that has been designed with mobile users as a priority will always increase mobile conversions. This is because it's easier for the customer to navigate and find the information they need, in order to make a purchase. Whether that's shipping information, reading product descriptions or simply browsing through products; a mobile optimised website makes this quicker and simpler. If a visitor cannot find what they are looking for in a very short space of time, they will leave your website and conversions will therefore decrease.
Reduce Bounce Rate
The moment someone lands on your mobile website they will immediately form an opinion and make a decision. Do I stay or do I go? First impressions count and if they see a desktop website squashed on to their smartphone screen, it isn't looking good! Similarly, if a visitor has to zoom in and out of your content, your website is not properly optimised. There is certainly a difference between a 'mobile' website and a good mobile optimised website.
The bounce rate of your website is the number of people who have left without taking any action, this means they haven't clicked a single thing and they haven't visited any other pages. They have simply arrived via your landing page and 'bounced' off. This is not ideal if you're trying to sell a product or service. There are lots of things that can impact the bounce rate of a website; site load speed, design, layout, pop-up etc,. However, sometimes external factors will impact this number too, such as a visitor accidently clicking your web link. You can monitor the bounce rate of your website through Google Analytics.
Important For SEO
Since mobile optimisation improves the quality of a visitor's experience, Google favours mobile optimised websites in the search results. When you add content to your site, think about the view from a mobile perspective first. Large buttons and large text are necessary for smaller screens. Flash isn't always available on everyone's phone, so avoid special effects that require extra plugins.
Don't forget the off-screen optimisation too, meta titles and descriptions should be given equal attention for mobile viewers. In the summer of 2015, mobile Google searches took over desktop searches. When search results are displayed on a mobile there is much less screen space, so this should be considered when creating meta descriptions, URLs and titles.
If you're about to launch a new website you might be deciding between a responsive site or a completely separate mobile site. A responsive site adapts or 'responds' to the screen size it's being used on. This tends to be the best approach since a mobile site requires more maintenance and there are generally more costs involved.
Speak with a Storm Expert
Please leave us your details and we'll be in touch shortly