Cloud Hosting
Storm Internet Launches Supercharged Public Cloud Service | Storm Internet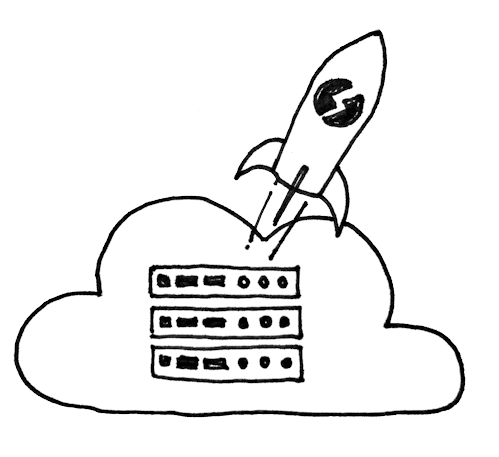 StormCloud Public customers can now enjoy a boost in content delivery speed of more than 50% across all their sites as Storm Internet launches high-impact changes to its Public Cloud infrastructure. These changes include robust enhancement of the Storm CDN to deliver maintenance-free server-wide caching of sites, and the addition of SSD-based storage.
CDN Enhancements
Content Delivery Networks (CDNs) have been around for years, with the primary function of faster content delivery. Websites are added, cached, and then served through servers which are geographically closer to end-users and site visitors.
But CDNs are not without a few drawbacks, one of which is the level of technical proficiency required to manage sites added to the CDN. At the same time, sites have to be added and managed individually. In a typical scenario where one virtual server hosts multiple sites simultaneously, this can amount to hours spent on DNS and CDN administration.
With another UK first by Storm Internet, StormCloud Public customers now have access to the Storm CDN which scans for and automatically caches all sites on a server. CDN site entries are automatically managed and maintained, alleviating the burden placed on developers and administrators.
Solid-State Drive (SSD) Storage
Content delivery is further enhanced on StormCloud Public with SSD-based storage options included as standard. SSD is on average 100 times faster than conventional HDD-based storage. The durability and lack of moving parts associated with SSD also ensures a longer hardware lifetime.
Although cloud setups are typically immune to localised hardware failure due to seamless failover to operational counterparts, the addition of SSD-based storage delivers greater reliability and peace of mind.
Combined with the Storm Security Centre, these enhancements deliver the ultimate in performance, speed and security while dramatically reducing the requirement and associated cost of technical expertise.
Try It Now!
StormCloud Public starts at £35 per month per cloud-based virtual server, and offers single-click setup with your choice of Linux or Windows operating systems. Free upgrades to the Storm CDN and SSD-based storage are available to existing Storm CloudPublic customers. For more information or for a free trial, contact Storm Internet on 0800 817 4727, or get in touch here.
Speak with a Storm Expert
Please leave us your details and we'll be in touch shortly