Storm Security Centre
Evolving Digital Threats? Storm Security Centre
Storm's award winning Security Centre adapts as your digital landscape evolves, keeping you on the cutting edge from a single centralised location. It takes care of all the heavy lifting for painless hosting security, disaster recovery, and GDPR compliance – saving you up to £860/month in expert fees.
Instant stress-test scoring of your site or server's security, continuity, performance, and disaster recovery strength

Protection against hacks, defacements, data breaches and ransomware in just a few clicks

Simplified ICO and GDPR data security compliance, with a complete PDF audit trail of site security history

Proactive threat alerts and configuration notifications

Centralised access to critical security features

Fully-managed disaster recovery – restore any file, site, or server from a daily, weekly, or monthly backup
Overview
Point-and-click security makes it easy to keep your sites and servers secure and protected against emerging threats. We'll also help you stay GDPR and ICO compliant with cutting edge tech that keeps your information safe.
You'll always be up and running with storm
Storm's new Security Centre provides an intelligent 360° approach to security. Real-time site audits display the security configuration and status of each site on the dashboard which provides single-click access to feature configuration options. The technology behind the security centre is automatically updated to help protect against new and evolving online threats, and ensure continuous compliance with changing online security and data protection legislation.
Stop hackers attacking your site
The collective knowledge of 6 million websites powers intelligent security that protects against anything from nuisance comment spam and excessive bot crawling to potentially fatal Cross-Site Scripting (XSS), SQL injection and denial of service (DOS) attacks.
Improve your web site's performance
In collaboration with Cloudflare, our team at Storm have developed WebAccelerateTM – technology capable of increasing page load times by up to 200%.
Protect your data & ensure GDPR compliance
On 25th May 2018, the new GDPR (General Data Protection Regulation) legislation came into effect and applies to all individuals and organisations who store data. Fines of up to £500,000 or 4% of annual turnover are set to be imposed on anyone who does not comply or suffers a data breach. Combining our partnership with Cloudflare with our years of managed hosting and online security experience, we will help ensure that your data is safe, secure and compliant at all times.
Features
Real-time site and server audits check the status and configuration of recommended features that can improve your site's security, uptime and speed, disaster recovery strategy, and compliance. The Security Centre's dashboard is divided into three sections, each with an overall score at the bottom. Enable and configure features and services to improve your scores.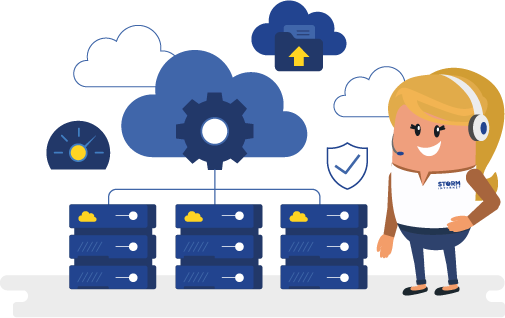 Security
The Security Dashboard's security options makes it easier to remain protected against online threats and attacks. Security features have been selected and designed in accordance with best practice guidelines such as the National Cyber Security Centre's "10 steps to Cyber Security" , and other recommendations made by the Information Commissioner's Office (ICO).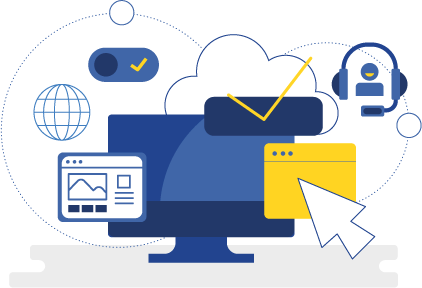 Business Continuity & Performance
Storm extends your business with a 24/7/365 in-house support team that proactively monitors ports and services on your sites and servers for anomalies that could impact connectivity and performance. Outages are addressed as soon as they occur without need for intervention on your part, while Custom Actions elevates your Managed Hosting to a whole new level: tell the Storm Support Team which actions to perform at predetermined times or events for seamless operational continuity.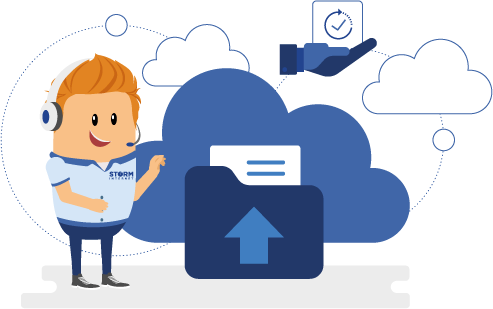 Disaster Recovery
System-wide daily, weekly, and monthly backups are managed and verified by qualified Storm engineers. Backups can be restored from within the security centre in just a few clicks, and help protect against data loss – whatever the cause. All information and backups are encrypted using AES-256 encryption technology.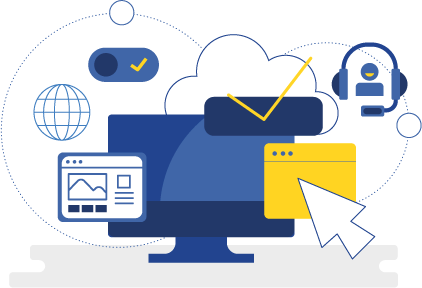 Automatic Notifications
If a feature is found to be inactive, out-of-date, or configured incorrectly, a status change will appear on the dashboard and you'll be notified via email. One of our support technicians may also contact you to provide assistance should the status of a priority feature remain critical.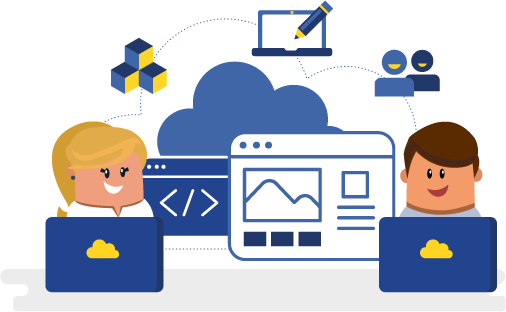 ICO Audit Trail
The Security Centre's Vulnerability Scan (PCI Compliant) provides an Audit Trail of your site or server security configuration history. In the event of a breach, this downloadable PDF document can be used to provide ICO auditors and other compliance officers with proof that your site or server was secured to PCI Council standards. As a result you'll be able to reduce the potential for reputational damage and crippling penalties.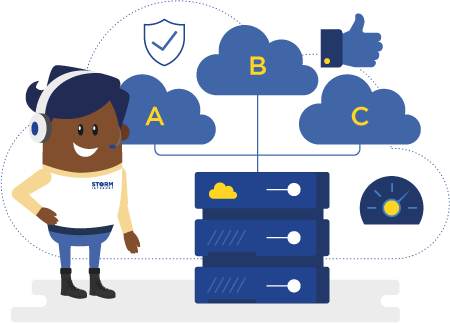 Serious About Compliance
The Security Centre makes it easy to meet best practice guidelines such as the National Cyber Security Centre's "10 steps to Cyber Security" , and helps you stay on top of General Data Protection Regulations (GDPR) and the Information Commissioner's Office (ICO) data protection requirements. These features are the result of months of research and the implementation of expert knowledge to help you save time and money, and avoid the unfortunate and sometimes expensive results of non-compliance or insufficient site security.
For expert advice freephone: 0800 817 4727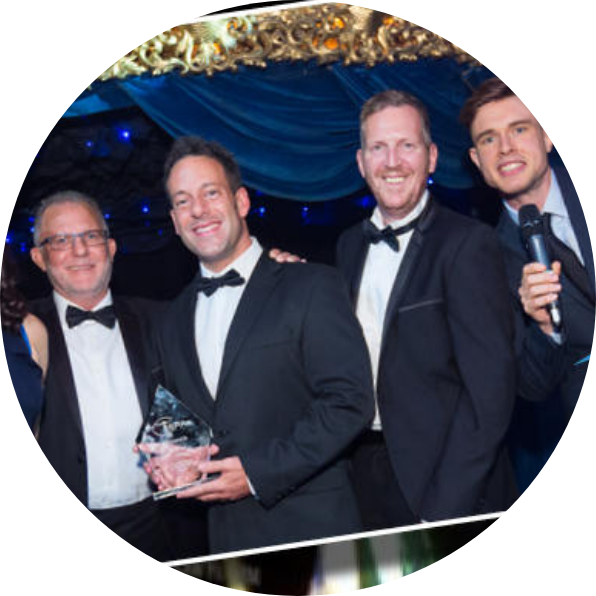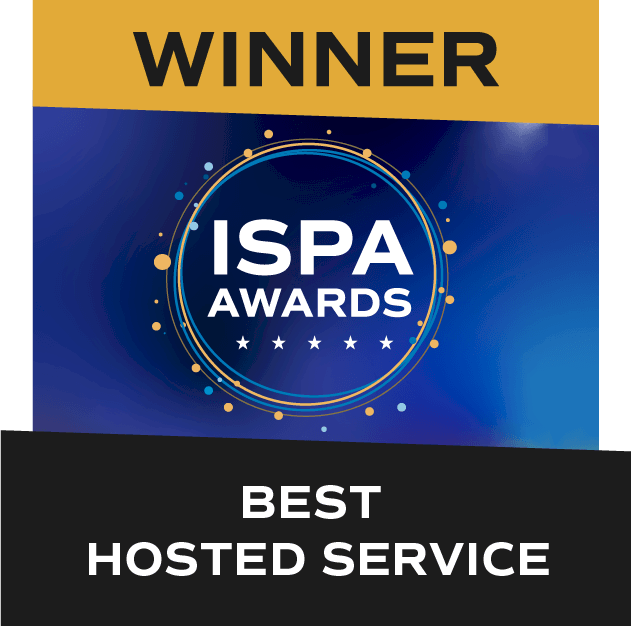 Storm Internet wins Best Hosted Provider at 22nd ISPA Awards
Over the years Storm Internet has collected a number of awards. They reflect a core methodology by which we empower our clients by providing them with the technology and tools they need to accomplish their goals efficiently.
Read More