Database Hosting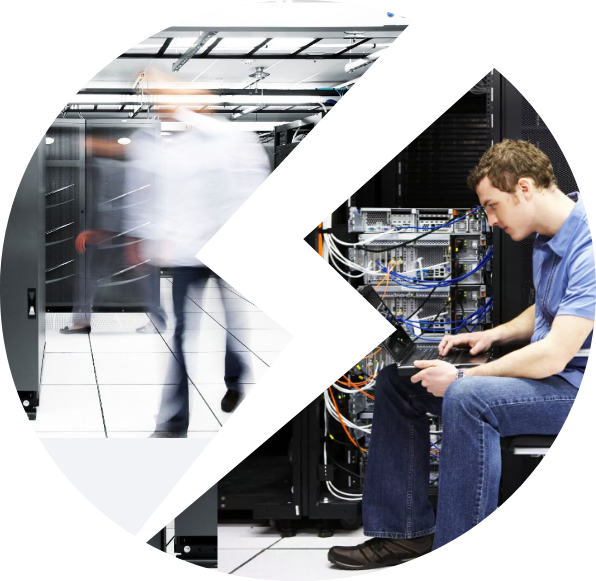 The ideal ultra-secure database hosting environment
Host your MySQL, MS SQL, Oracle, or PostgreSQL database with complete peace of mind. Scorching speed delivered by multiple tier-1 carrier-independent connections and multi-layer cutting-edge security ensure always-on, always-protected service availability. Optional database management, deployment, and scaling is our way of helping you focus on business-critical tasks.
Database hosting that's light on maintenance
Built-in scalability, security, and reliability means it's easier than ever before to host mission-critical databases with more peace of mind.
Multilayer ISO-certified security
All Storm Servers are hosted in UK-based Tier 4 ISO 9001, 14001 and 27001 audited and certified data centres. Intelligent DDoS protection, and 24/7 monitoring complements an array of hardware firewalls. Optional CloudFlare or CloudFlare Railgun technology boosts data transfer speeds and adds another layer DDoS protection.
Multiple high-speed reliable multi-carrier Tier 1 connections provide carrier-independence, which means, in the unlikely event of an entire internet provider network going down, your databases will still be up and running. That's why we can provide a 100% network and server uptime cash-back guarantee. Regular hardware maintenance and a dedicated top-tier hardware supplier delivers unshakeable hardware reliability.
On-demand resource scaling
Storm's virtual server environment enables point-and-click virtualisation and resource scaling. This makes it easy to create clusters with any number of nodes, and to add or remove resources on demand to mitigate high traffic volumes, application trials, and other anomalies. You only pay for the resources used.
24/7 Certified Database Support
Trim your database management responsibilities with round-the-clock vendor-certified support. Database configuration, maintenance, and vendor-specific backups will help shed the excess of time-consuming maintenance tasks. Supercharge your Storm support options with an SLA that extends your business into ours. Learn more about Storm SLAs.
Your Database Options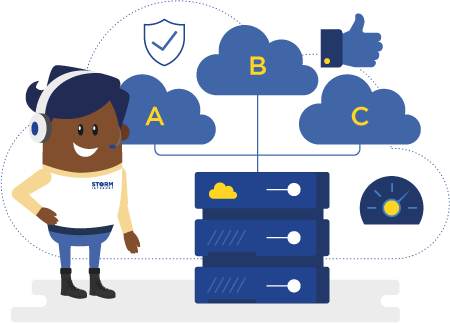 MySQL Hosting
Sign up for Storm's MySQL hosting and enjoy unparalleled uptime, security, and flexible disaster recovery options tailored to the world's fastest growing open-source relational database.
Purpose-built Linux operating environments deliver hassle-free implementation of your MySQL, MySQL Enterprise, or MySQL Cluster. Point-and-click scaling and virtualisation eliminates development bottlenecks to keep your focus trained on goals that make a real difference.
Optional expert assistance covers MySQL replication and advanced installation, performance and resource utilisation analysis, as well as query optimisation and indexing.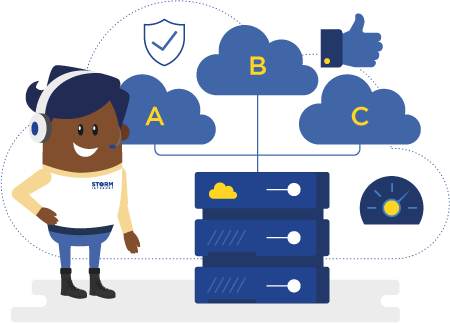 Microsoft SQL Server Hosting
Enjoy more peace of mind with an ultra-secure hosting environment for your Microsoft SQL Server based databases. From pre-installation security measures through to continuous updates and patching, every Storm server delivers hardened security to protect your information.
Regular hardware maintenance in partnership with a dedicated top-tier supplier and failover redundancy delivers rock-solid continuity and optimal performance.
Full-spectrum certified SQL Server support includes proactive monitoring and tuning, SQL security and management to deliver 24/7 availability of your mission-critical applications and services. Thanks to SQL Server engine cross-compatibility, migration to Storm MS SQL Server hosting requires no change to your apps, and no downtime.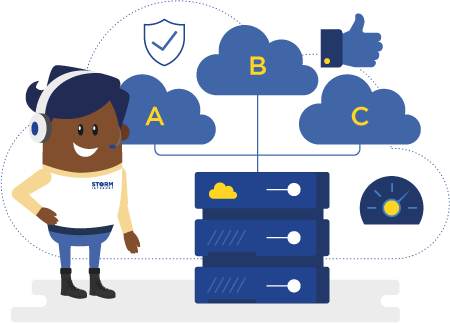 Oracle Hosting
Storm's Oracle hosting is designed to eliminate distractions and keep you on track without breaking the bank. Sign up for Oracle hosting that starts at a level matching your workload. Simplified super-scalability and resource management coupled with 24/7 expert support and fanatical security provides elasticity and sheds the excess of time-consuming tasks.
We've built an infrastructure which delivers point-and-click server virtualisation with your choice of OS, easy resource management and load balancing, managed backup and disaster recovery options, as well as easy access to senior DBAs for instant expert support.
Penalty-free seamless upgrade and downgrade paths delivers enterprise-proven Oracle hosting ready for any deployment, any budget.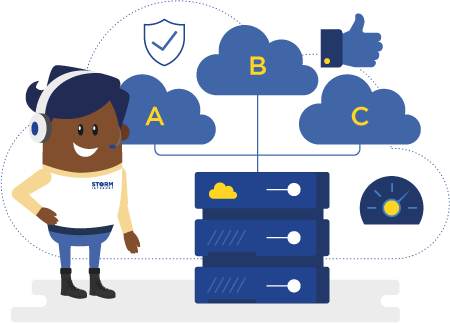 PostgreSQL Hosting Backups
PostgreSQL hosting with Storm offers a fully-managed and highly flexible database environment with enterprise-grade availability and best-in-class security. Dedicated server and cloud-based options with intuitive point-and-click resource management simplify PostgreSQL ideal environment database deployment.
Storm's full database management service delivers expert design, implementation, and management of your database – including seamless no-downtime migration of nodes or clusters. Or take charge of your PostgreSQL hosting with easy database creation and simplified management through the function-rich control panel.
ISO-certified infrastructure and carrier-independent connections offer enterprise-grade continuity, with a variety of backup and disaster-recovery options to mitigate the risk of data loss.
For expert advice freephone: 0800 817 4727
Don't just take our word for it
Over 14,000 happy retailers & brands use Storm Internet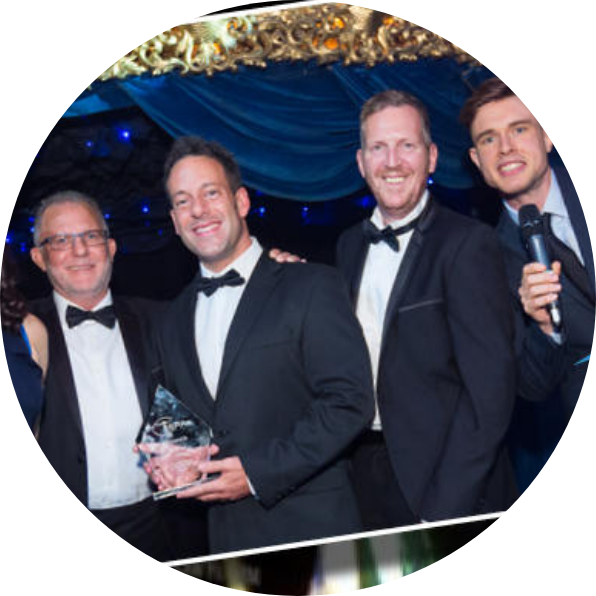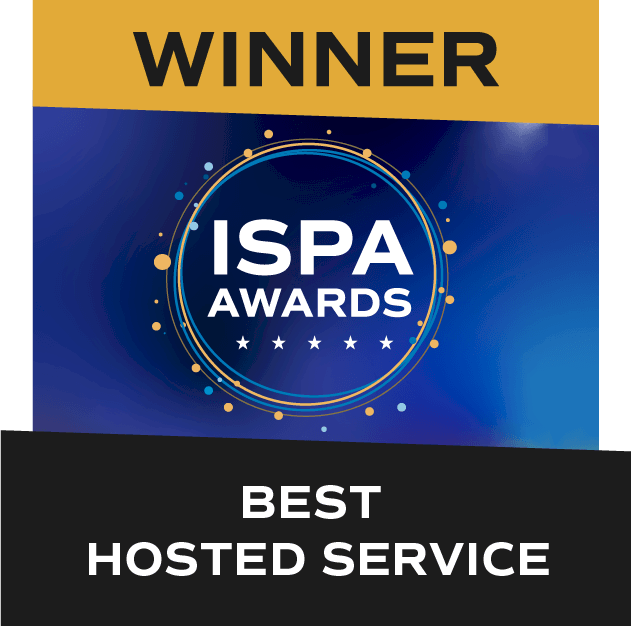 Storm Internet wins Best Hosted Provider at 22nd ISPA Awards
Over the years Storm Internet has collected a number of awards. They reflect a core methodology by which we empower our clients by providing them with the technology and tools they need to accomplish their goals efficiently.
Read More