Website Hosting
Principles of Website Design: 3 power tips to use when designing your website | Storm Internet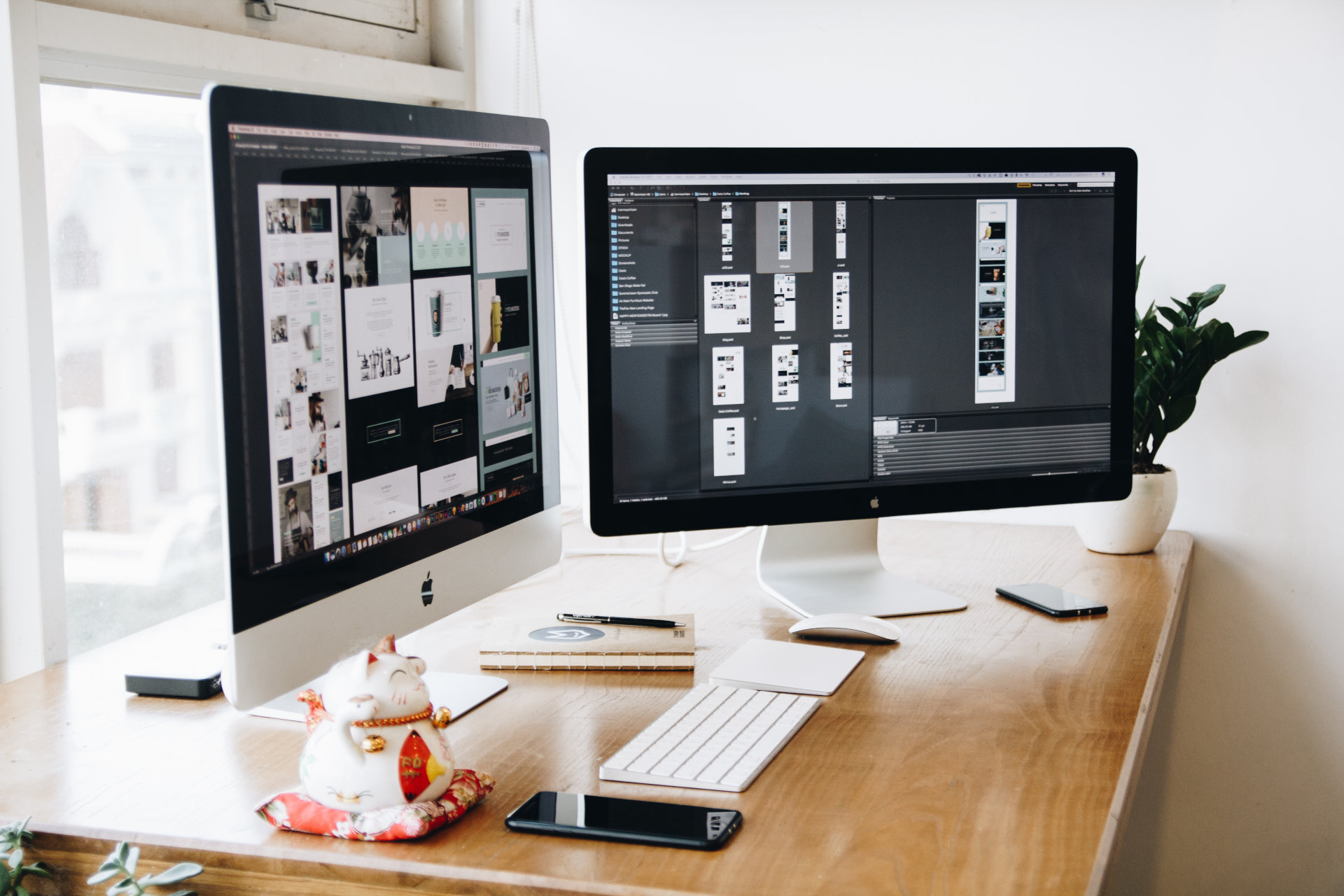 According to PRNewswire's report on small businesses, as many as 71% of small businesses have their own websites. However, one-fifth of them also struggle with low website traffic. As news site Business News Daily reports, search engine ranking is highly based on user experience, which relies on having a good website design.
The main aspects of website design are its functionality and appearance. By investing in and developing these factors, you can improve page views and conversions. Here are some principles you should keep in mind when developing your website:
Focus on the website's purpose
When designing a website, keep in mind its intended purpose. A website's purpose can be as simple as promoting products, providing tutorials, or building brand reputation. When the website is designed around a purpose, it ensures that relevant elements and information are incorporated.
In the case of the real estate website Zillow, they used a grid-based layout to quickly display the main function of their website: Buy, Finance, and Rent a home. This arrangement attracts the readers through clear calls to action and helps break up the website into different sections.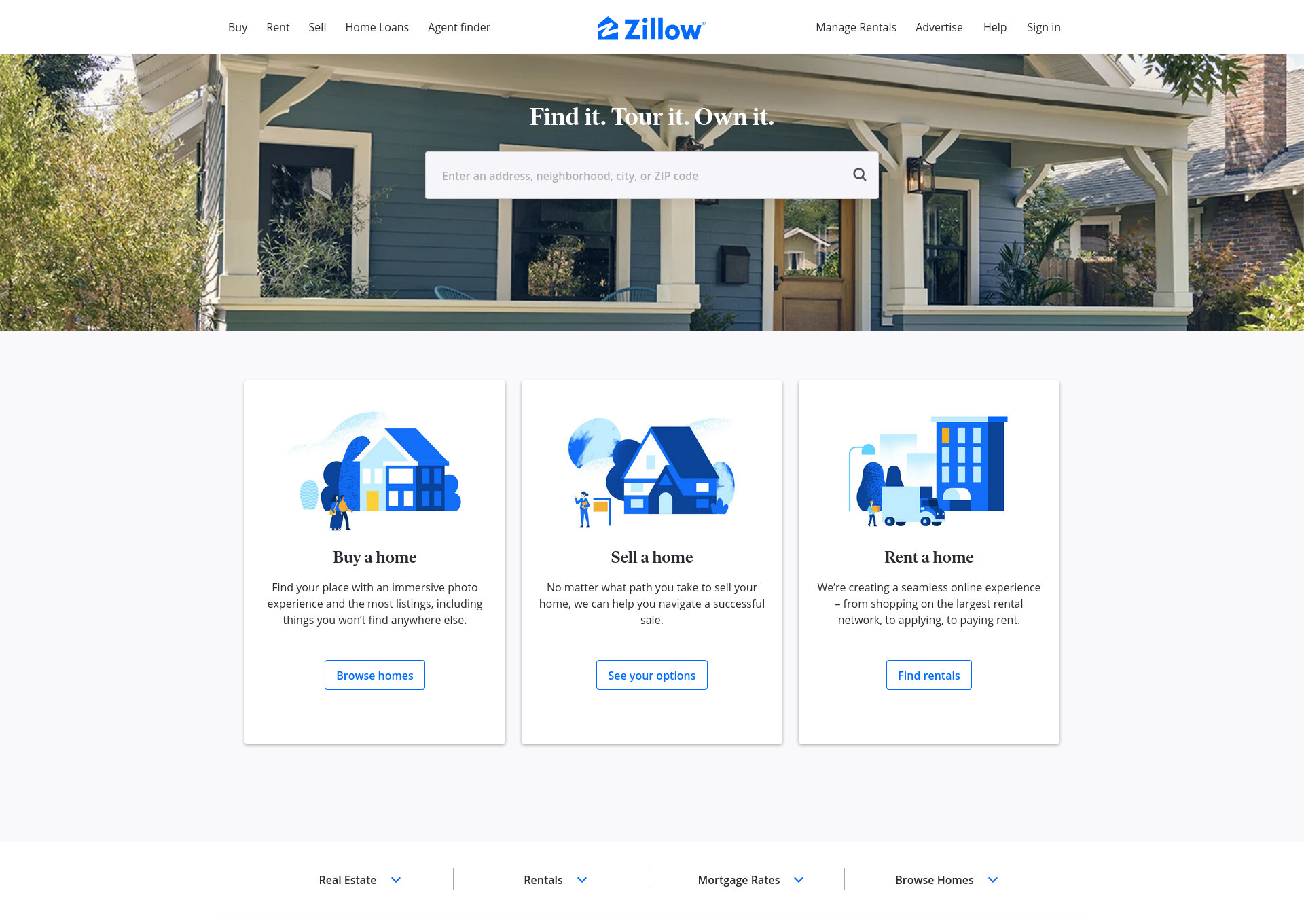 Scholar Barbara Manko also notes that Zillow.com's accessibility and functionality of both the top menu and submenu links, as well as the ability to filter search results using data fields with key requirements, lead users to instant, valuable results — improving the potential for a better rank on search engine results pages (SERPs), which can lead to more traffic. By highlighting the website's purpose, you can design simple but effective structures.
Be mindful of on-site SEO and accessibility
Search Engine Optimisation (SEO) should be a vital component of the design process, and must allow for the optimisation of on-site content.
On-site SEO is all about relevance. Search engines like Google often change up their algorithms to best serve users. While this ranking algorithm often changes in what it values, the basic principle is to help users find what they're looking for faster.
Is your content easy to read and understand? Are there keywords in your title tags and meta descriptions? Did you include keyword geotagging to help local users easily find your products and services? These are just a few of the factors you'd need to consider for on-site SEO.
Additionally, one thing that (undeservingly) remains overlooked in website design is accessibility, which is incredibly important, as we move towards a more inclusive web for users of all abilities. Digital marketing firm Ayima notes that at least 14.1 million people in the UK alone have a registered disability, which means accessibility in website content, design, and development is essential to complement your SEO efforts. Unfortunately, studies note that as many as 97% of content pages fail accessibility testing. That is a huge market of web users who are underserved.
So how can you keep your website accessible? Including text alternatives for visuals using alt tags, giving links descriptive names, and formatting any PDFs to be text-based and readable by screen readers are just some of the things you can start with. Having a clear content structure, with a comfortable colour palette for visually-sensitive readers, can also go a long way to welcome visitors.
Don't neglect testing
Aside from being mindful of the overall website design, website testing is an integral part of the building process. As shared in digital trends news outlet BOSS Magazine, website testing allows you to minimise bugs and errors, which can improve search engine rankings by gaining user trust with the website, and encouraging visitors to return. The main things you should consider testing are:
• Functional website testing – Nothing can ruin the user experience more than a broken link. Do all the search and navigation bars work? Are the shopping cart and checkout systems reliably running?
• Usability testing – It's essential to have clear and easy-to-use features to keep every step intuitive and enhance the user experience.
• Compatibility testing – Considering the huge variety of computers and mobile phones of different hardware or screen sizes, your website should still be able to display properly and perform well.
While these principles are not required, they are helpful in building a strong foundation for your website.
---
Need help designing your website? We know it can be hard to find the right people for the job. With Storm's partner network you have access to vetted freelancers and agencies that can turn your ideas into reality, or simply help manage existing assets. Simply tell us what you need, and we'll connect you to the right people. Learn more »
---
Exclusively written for Storm Internet
By: Richelle Jaylin
Speak with a Storm Expert
Please leave us your details and we'll be in touch shortly