Charity
Strong start to Storms fundraising goals for Oxfordshire Mind | Storm Internet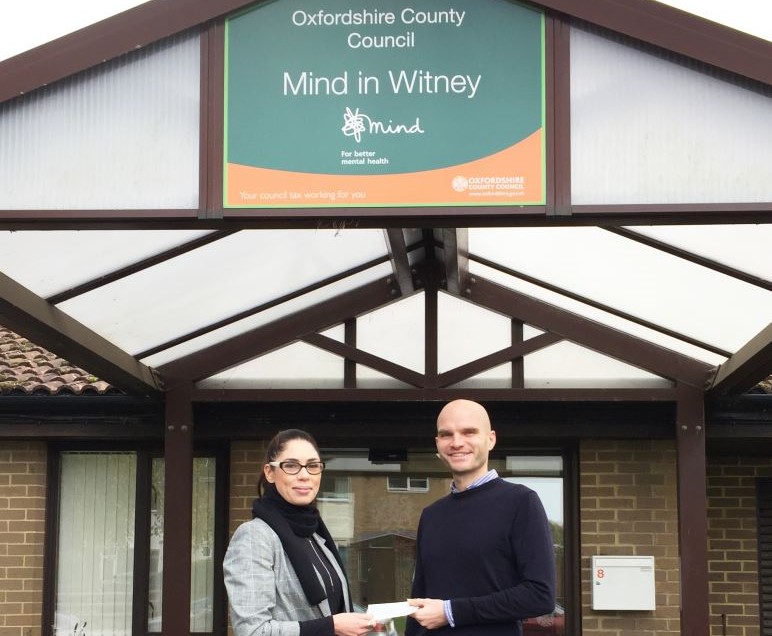 The Storm-Oxfordshire Mind raffle concluded on World Mental Health Day, October 10th 2019, and helped raise £414 for the Oxfordshire Mind charity.
In June 2019 Storm Internet entered into a two-year partnership with Oxfordshire Mind as its official charity partner. Throughout the two-year partnership Storm Internet aims to raise £10,000 to support the charity's invaluable and often lifesaving work.
The recently concluded raffle marks Storm Internet's first milestone toward its two-year fundraising goal in support of the Witney-based charity. "The response has been great," says Storm Internet CEO and Founder Salim Benadel. "The support is truly heart-warming and really shows that people are increasingly aware of the importance of charities that support mental health issues." Benadel continued.
The raffle officially started on September 20th 2019 with prizes sponsored by local businesses throughout Oxfordshire and surrounds. Some of these included trips to The Oxford Artisan Distillery, the National Trust Stowe House, the Oxford Bus Museum, and the Soldiers of Oxfordshire Museum. A £40 voucher at Oxford Wet N Wild as well as tickets for Junkyard Golf were also among the more than 20 prizes up for grabs.
"The response from local business has been tremendous," says Storm Internet Marketing Manager Charlotte Scadeng. "So many organisations and businesses gave freely toward an event which can make a huge difference to the lives of those suffering from mental health issues in and around Oxfordshire."
With funds still to be raised to bring Storm Internet closer to its £10,000 objective, the Witney-based online host has no shortage of events planned for the near future. Abseiling, a half marathon, more raffles, and a pop-up spa are already some of the ideas for the future.
A run-swim-walk-cycle fundraiser to Storm Internet's India office is also on the cards, with each member of the Storm Internet team logging their individual miles to the Indian subcontinent until the combined total matches the 4510 miles to the Storm India premises. Storm Internet will match 20% of every donation made during this period.
Thank to everyone who took part, and congratulations to the winners.
For more information about the Storm-Oxfordshire Mind partnership, or to make a donation, contact Charlotte Scadeng on 0800 817 4727.
Speak with a Storm Expert
Please leave us your details and we'll be in touch shortly