Simplified super secure cloud hosting for healthcare organisations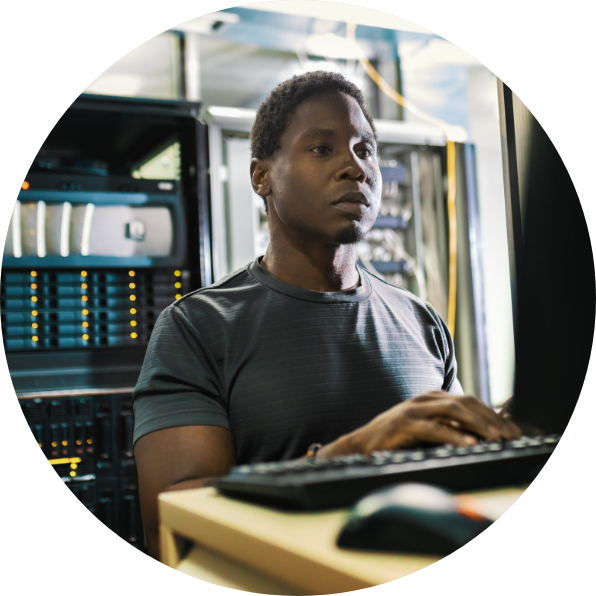 Powerful zero-effort cloud hosting with a 100% uptime guarantee
Get purpose-built cloud hosting that makes it easy to launch your healthcare websites or applications without any of the technical fuss or heavy costs. It's fully-managed, which means we'll keep you online, backed up, and super secure, 24/7. And with proactive monitoring behind the scenes you can rely on uninterrupted connections to relevant healthcare information networks and databases.
Get a custom designed healthcare hosting solution
Boost security with real-time security audits of sites and servers
We'll keep you online, backed up, and super secure, 24/7
The Storm advantage is hosting that complements the way you work. Dedicate yourself to mission-critical tasks, not the headaches that come with a new cloud environment. And with a dedicated 24/7 support pod you can easily delegate distractions and routine tasks away from your teams and stay ahead of deadlines.
You're not a packaged business. Why settle for packaged hosting? Our team of cross-functional solution architects and engineers work to deliver a perfect-fit solution free from speed bumps and time-consuming hassles.
Moving from on on-prem infrastructure or another host can be daunting. Part of the solution design process is a carefully-crafted migration strategy that focuses on zero data loss, zero downtime to keep things 'business as usual'.
24/7 Proactive monitoring
We don't just monitor your entire infrastructure 24/7, but also keep an eye on critical software services. Immediate intervention ensures that anomalies are mitigated before they affect uptime or performance. It's uninterrupted peace of mind for your teams, users, and visitors.
With Storm you won't get features you pay for but never use. Your hosting environment is optimised for cost to deliver bang for every buck you spend. And since hosting comes at a fixed monthly cost, you'll never get any unexpected surprises.
We'll match your unique cloud environment with a tailored disaster recovery plan that eliminates the potential for data loss due to human action or disaster. Whether it's periodic snapshots or an entire seamless failover solution, it'll be fully managed by Storm.
Because compliance is a big part of hosting a medical website or application, we've made it easy. We'll simplify compliance with GDPR, ICO, and the National Cyber Security Essentials guidelines to keep your information protected against existing and emerging threats.
A real-time audit of your sites and servers provides a paper trail of active security services, and scores your overall security, performance, and data protection. Activate single-click security enhancements to improve your score and overall compliance with GDPR, ICO and NCSC requirements. You can even request GDPR documentation verification. Learn more about Storm's GDPR-Optimised Hosting.
Storm's independent ISO 27001 certification means we've got an information security management system in place that meets all best-practice guidelines. Our teams of security experts, layers of cutting-edge technology, and state of the art data centres will always comply with strict information security guidelines to deliver the best protection for your information and your visitors.
Storm's 24/7/365 proactive monitoring identifies and eliminates infrastructure anomalies to ensure that you always remain accessible and connected to mission-critical information services. And with no single point of hardware failure clients, patients, and stakeholders will have uninterrupted access to your sites and servers.
Fully managed means fully secure. Your hosting infrastructure will always be up to date and monitored by multiple teams to protect you against incoming threats. Level-up your entire infrastructure with industry-leading PCI DSS certification that puts you at the pinnacle of secure cloud hosting. Daily, weekly, or custom-schedule fully-managed encrypted backups deliver the peace of mind that you're always ready to get back on track.
Deploy in minutes
Speed up development, testing, and deployment with reusable point-and-click infrastructure that doesn't break the bank.
On-demand virtual servers
Spin up new virtual servers within minutes at no extra cost. Add more hypervisor servers to boost your virtual server deployment potential.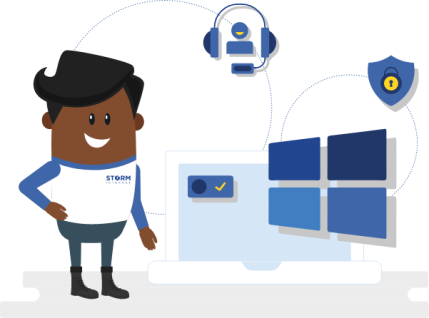 Custom server templates
Choose your OS template, or install your own ISO images. Cut down on configuration time by saving custom configurations as templates for future servers.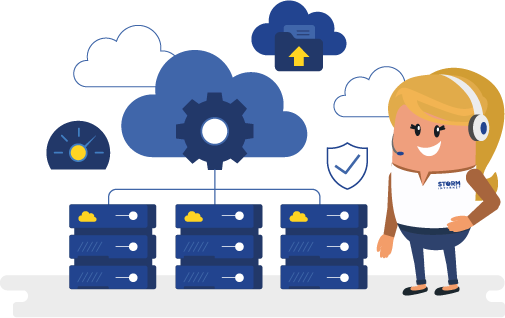 VLANs & VPNs
StormCloud Enterprise supports VLANs and VPNs. Easily set up cloud-based networks and connect privately to and from your virtual machines.
Global server locations
With more than 40 available hosting locations worldwide to choose from, StormCloud Enterprise is always within arm's reach of your end-users.
Case Study
Storm designed and proposed a dedicated Private Cloud infrastructure that not only met our needs for current business IT operations but also allowed for future growth.
Theo Constantinides
Synbiotix Solutions Ltd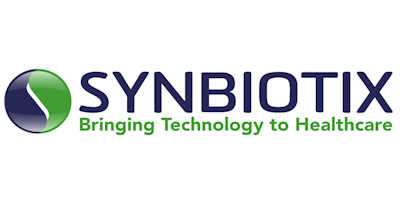 Read More
Don't just take our word for it
Over 14,000 happy retailers & brands use Storm Internet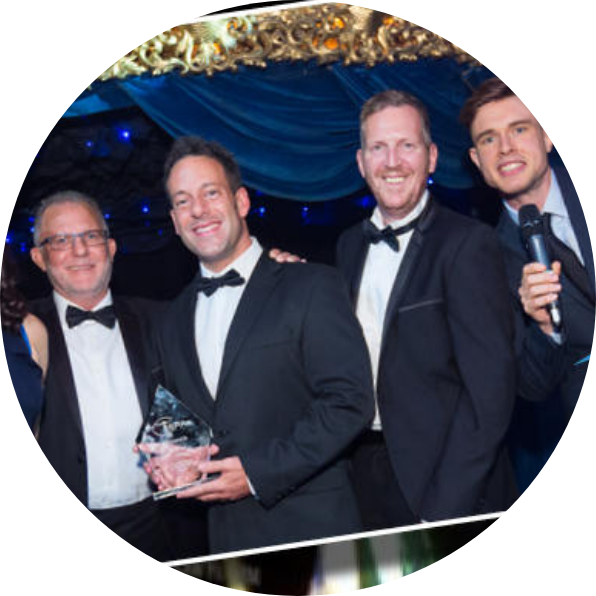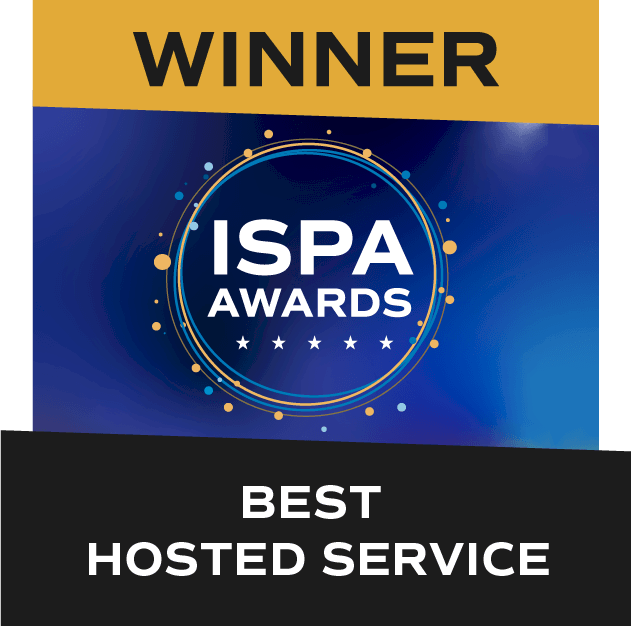 Storm Internet wins Best Hosted Provider at 22nd ISPA Awards
Over the years Storm Internet has collected a number of awards. They reflect a core methodology by which we empower our clients by providing them with the technology and tools they need to accomplish their goals efficiently.
Read More