Advice
Efficiency and Cost Savings With Remote Workforce | Storm Internet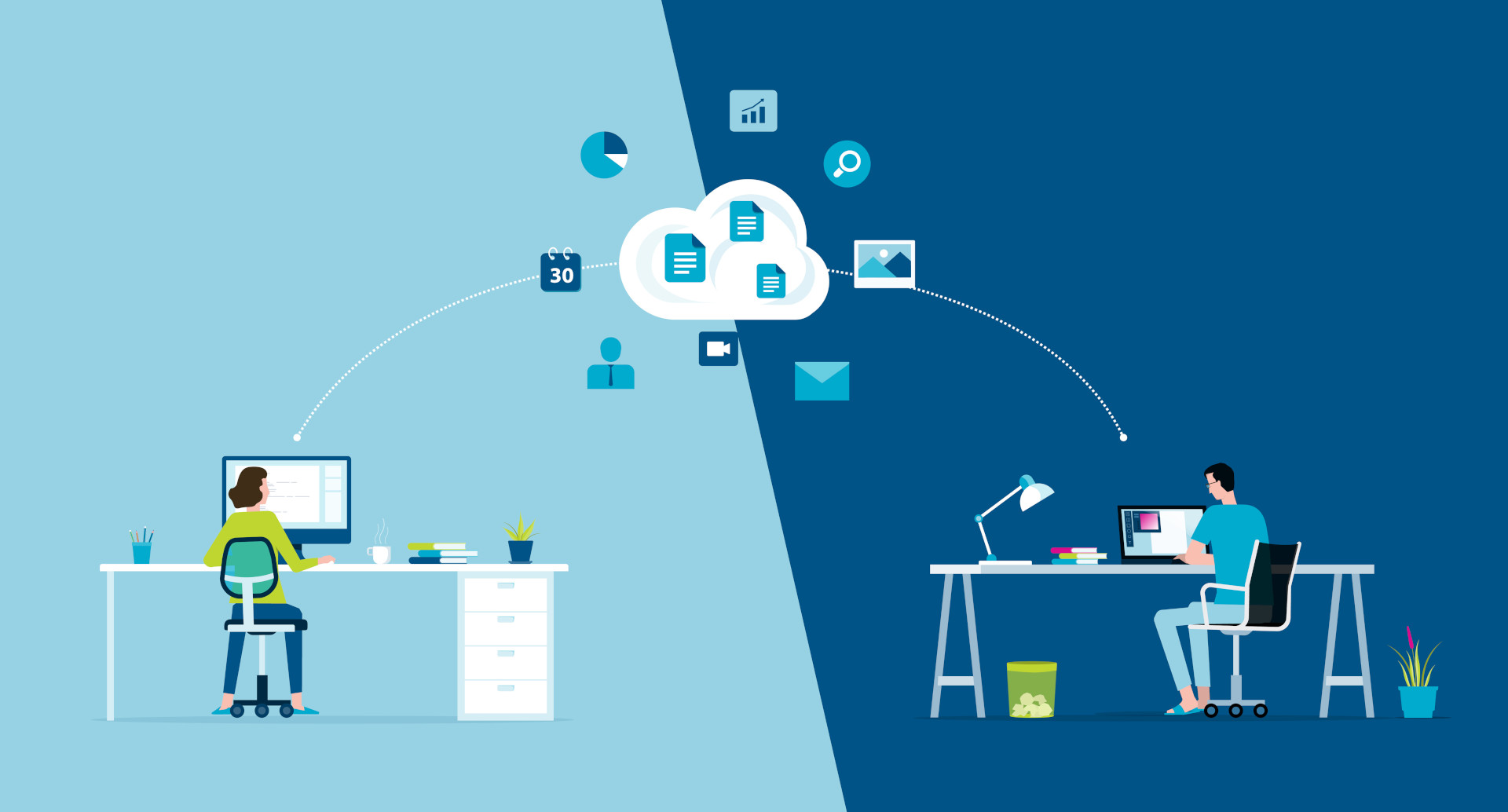 Last year in the United States the average office occupancy rate in 10 major cities clocked in below 50%. Not quite the return to normal head honchos were expecting. But for some businesses remote working has proven to be so effective that they have let go of their office spaces. Done right, remote working can be both very productive and help cut operating costs.
But not everyone agrees.
Twitter, Starbucks, and NewsCorp are among those enterprises that recently demanded that employees return for the in-office 9-to-5 grind. Morgan Stanley CEO James P. Gorman recently added his voice to the chorus saying that remote working is "not an employee choice."
And then there's Disney CEO Robert Iger who immediately put a stop to remote working when he cut retirement short to help save the company. According to reports Iger made the following statement in his back-to-office email to employees:
"Creativity is the heart and soul of who we are and what we do at Disney. And in a creative business like ours, nothing can replace the ability to connect, observe, and create with peers that come from being physically together, nor the opportunity to grow professionally by learning from leaders and mentors."
If you've ever seen a behind-the-scenes of virtually any animation or special effects-laden movie, you'll agree that Iger probably has a point.
But that's not a shoe that fits everyone equally well. Remote working can not only help businesses cut costs, but can also promote productivity and efficiency. A study by the University of Birmingham found that 73% of managers believe flexible working arrangements give productivity a healthy boost. 60% agree in those instances where employees work from home. Backing that up is a report from Future Forum which states that workers with a flexible schedule can be 29% more productive than those with rigid work schedules. The former also reports a 53% greater ability to focus than the latter.
So why are some business leaders demanding workers come back to the office? Another Future Forum survey suggests that rather than there being concrete evidence that remote workers are in some way less productive, the real issue seems to be generational. Where older leaders in their 50s and 60s prefer full-time in-office presence from workers, younger leaders under 50 are more likely to accept hybrid and remote working models.
Effective policies can make remote working mutually beneficial
One way to ensure that hybrid and remote workers live up to expectations is with the use of an ultimatum. According to Citigroup Inc. Chief Executive Jane Fraser in this MarketWatch story, workers who aren't cutting it remotely can expect to be called back to in-office attendance.
"We do measure productivity very carefully," Fraser said. "You can see how productive someone is or isn't, and if they're not being productive we bring them back to the office, or back to the site, and we give them the coaching they need until they bring the productivity back up again."
According to a Forbes article by Dr. Gleb Tsipursky, remote working requires structure and guidelines to be successful. Specifically, with a well-defined framework in place, employees will know what is expected of them, collaborate efficiently, and experience greater job satisfaction.
Elements of an effective remote work policy can include:
Expectations for communication and collaboration
Expectations for availability
Offering flexible schedules
Providing the tools and equipment needed to work effectively
Defining how productivity will be measured
Approving remote working environments (health & safety)
How proprietary information is safeguarded
Maintaining client confidentiality
According to Tsipursky, implementing some of these measures (depending on client needs) has helped his clients reduce employee turnover and increase customer satisfaction. This, in turn, has helped cut recruiting and training costs and boosted revenue.
The right tools for the job
While every business has its own unique hardware and software requirements, the tools and services businesses need to enable remote working are less diverse. Nevertheless, they can be used to complement productivity and collaboration, cut costs. and make life a little easier.
24/7/365 Technical Support
Given the reliance of remote working on technology, the facility to diagnose and resolve issues is crucial. Equally important is the availability of such a support service in a remote working context where work often occurs outside office hours. 24/7/365 support is a crucial component of productivity and shouldn't be underestimated.
Hosted Desktop
Think of your current computer desktop, cluttered or uncluttered as it may be, with all your files spread throughout the filesystem in what resembles organised chaos. Or perhaps, not. A hosted desktop is the very same desktop hosted in the cloud, and it simply requires an internet connection.
Hosted desktops provide the benefit of centrally managed workstations without the hardware. When your desktop environment is managed by the service provider, you'll likely also save time on routine tasks like security, updates, backups, and general maintenance.
Virtual LANs (VLANs)
A local area network (LAN) refers to computers and other devices connected locally via a central device, like a router or a switch. A Virtual LAN, or VLAN, is that same LAN, just in the cloud. VLANs serve the same purpose as a normal LAN, which is to connect devices to each other away from the public internet. And just like a normal LAN, VLANs also provide access controls to determine who can access specific resources.
Virtual Private Networks (VPNs)
A VPN, or virtual private network, allows users to securely access a private network, such as a company's internal network, over the internet. A "tunnel" is created between the user's device and the VPN server. Any information sent through this "tunnel" is automatically encrypted. This allows users to access the private network as if they were physically connected to it and also protects the data that is being transmitted over the internet from being intercepted by third parties.
Secure Shared Network Drives
Secure shared network drives make it easy to share confidential information between individuals, teams, and other relevant parties. A VPN (see above) is required to access the secure shared network drive which means not only is all traffic encrypted but it is also hidden away from the public internet.
From a remote worker's point of view, a secure shared network drive appears as a normal drive in their file explorer window. Files can be shared, and admins can choose different access levels for individual users, teams, or entire departments.
–
As things stand, Gorman might have to reconsider his words. According to Caitlin Duffy, director of research at Gartner, employees have the final say.

"Onsite work requirements are being reintroduced, but employers are walking them back because employees are increasingly unwilling to comply with those requirements, and organizations are unsure or reluctant about how to enforce them, even though they're technically in place."
Whatever your stance on remote working, now might be a good time to fine-tune policies and explore the tools your staff may need to do their jobs, be in the office, at a coffee shop, or at home.
Speak with a Storm Expert
Please leave us your details and we'll be in touch shortly