Website Hosting
How to choose a website hosting package | Storm Internet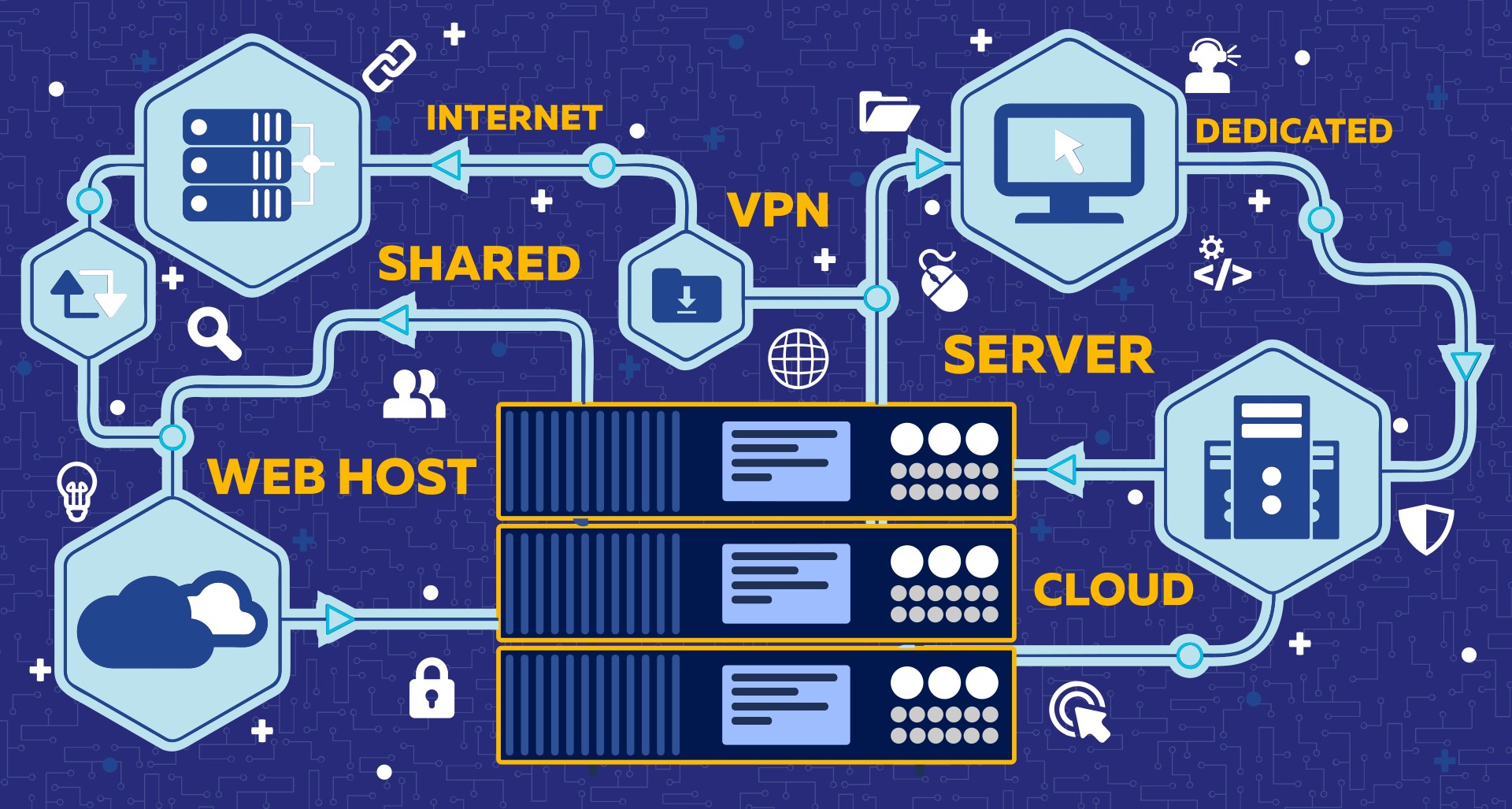 Choosing the right website hosting package will set the tone for your experience as a website owner. Great hosting can help get your website or app off to a flying start and make it easy to connect with customers and get a speedy return on investment. Subpar hosting can be a source of delays and lost revenue.
So how do you make the right choice?
The one mistake we see a lot of website owners make is shopping for features rather than a host. Many packages have features that look good, but that you're unlikely to ever use. So as long as all the essential features are there, it's your relationship with the host that will take centre stage for as long as you remain with that host after you've signed up.
Features of a good hosting service provider
Before signing up with a host, answer the questions below.
Can you build a relationship with your host?
This matters a lot. Hosting companies that are willing to foster a relationship with you are way more likely to offer better support, go the extra mile to accommodate your requests, and meet your needs as you grow.
For example, at Storm, we're so serious about close-knit relationships with our customers that we assign a dedicated team of six engineers to each individual server account.
Do they take their support seriously?
Chances are you'll spend more time contacting support after signing up than interacting with any other part of your hosting service provider's business. That's why support should be a key focal point in your search for a website hosting package.
But judging the efficacy of a host's support can be difficult when you're not an existing client.
Luckily you don't have to look far to get an idea of the level of service a host provides. Just fire up Google and search for "ACME Website Host support review", where "ACME Host" is the name of the candidate hosting provider.
Look for reviews from actual customers such as those found on TrustPilot; if three or four people complain about a service or some other issue, that's normal. When you can spot a trend in the list of reviews, that might be worth paying attention to.
What hardware do they use?
Most hosts will say something about the hardware they use to store your data. Does the host use Solid State Storage (SSD) drives, or do they still rely on Hard Disk Drives (HDD)? The difference between the two is that SSDs are generally much faster (which means your pages or app can load faster) and more reliable.
The same goes for other types of hardware: servers, routers, firewalls, etc. The use of well-known brands can be an indication that a host cares about delivering a quality service – which is how it should be.
What are the host's resource limitations?
Hardware, software, and connectivity have never been cheaper, especially when purchased at scale as hosts typically do. This means the days of low resource limits should be a thing of the past. This refers specifically to storage space, memory, bandwidth, the number of email accounts, the number of databases, etc.
When shopping for a host, check what the host's lowest resource limitations are for their most affordable package, and how much you'll have to pay to use more resources. In some cases, this can be an indicator of how quickly you'll be forced to upgrade or pay penalties (given that you comply with the host's Fair Use Policy. Here's a rough take on the lowest acceptable limits:
Disk space: 10GB
Memory: 1GB
Bandwidth: Unlimited
Email accounts: Unlimited*
MySQL databases: 10
*If those email addresses are hosted on the same account as your website. The main limiting factor with email is disk space and available bandwidth.
Features of good website hosting packages
Most hosts will provide all the hosting basics you need to get your site or app online. But it's the small extras that will deliver the value that can make your hosting experience great – those features or services that can help you save time and get things done a little easier.
Not all the features listed below are must-haves for every website hosting package. Some, like backups and staging sites, are nice-to-haves. Others like SSL certificates, support, and security, should be considered non-negotiables since these have a direct impact on your website.
Website Backups
Are website backups included in your hosting package? In an online landscape rife with cyber attacks, backups can be the difference between your business staying afloat after a breach, and having to close your doors forever. They're easy enough to do yourself, but it's one less thing to remember when done by your host.
Staging Sites
A staging site is a copy of your live website served from a different URL. The purpose of a staging site is to review and test any changes made to your site before pushing them to the live site. If something breaks on the staging site, you'll have the chance to diagnose and repair it before making those changes to the version your visitors are exposed to.
SSL Certificates
The days of SSL certificates being expensive and only available to enterprises are long, long gone. With free certificates available on the internet, there's no reason why an SSL certificate shouldn't come included in your hosting package.
24/7 Support
Great support is the hallmark of a good hosting company, and it's likely to be the one service you'll use the most (in addition to the actual hosting of your website or app). If it's available 24/7/365, it's even better. It means you'll always have someone standing by just in case your site goes down at 3 AM. Some hosts will go even further and bring your site back online as a show of proactive support.
Security
Website security is your responsibility. But where the server is managed by your host (e.g. shared hosting or managed cloud hosting) server security is their responsibility. Server security is critical since a breached server can, at the very least, give an attacker access to all sites on that server.
Look for some kind of security certification for a host's servers. All Storm servers, for example, are subject to thousands of security checks before deployment and are also continuously ISO 27001 and PCI DSS compliant.
The hosting needs analysis
The hosting industry is highly competitive. For you as a new website owner, this is a good thing. It means that there's almost no end to the range and variety of website hosting packages around. This, in turn, means that you have the luxury of finding a host that matches your needs, rather than trying to force a square peg into a square-ish hole.
A quick needs analysis can help determine what you should be looking for in a website hosting package. So fire up a spreadsheet or grab a pen and a piece of paper and answer the following questions:
Note: Read through all the questions before making a decision.
Where's your starting point?
How much content do you have to start with? This refers to blog posts, product pages, service pages, and everything else your website needs to serve its purpose. A site with hundreds or even thousands of pages will likely require a different hosting package than a simple 5-page brochure site.
A brand-new app that is likely to complete thousands of database transactions within the first weeks of operation will quickly exhaust shared hosting resources.
What we recommend:
If you have a small website that doesn't require much in terms of system resources, a simple shared hosting account will make the most sense. It's affordable and can give you a combination of economy and time while you get everything in place.
If you plan to kick off with hundreds or thousands of pages or an application, a virtual cloud server might be a better fit.
How much system resources will you need?
Knowing where you're going to start can help determine the system resources you'll need. Disk space, memory (RAM), and processing power are all lumped together under 'system resources'.
Simple blogs and brochure sites are typically light on such resources. Apps and eCommerce sites typically require more. Similarly, sites that run a lot of plugins (or a few resource-intensive plugins) will require more resources.
But you also have to consider resource consumption which isn't site related. Some sites may be small but can host large files (e.g. videos or huge compressed .zip files), or accumulate a lot of mail over a relatively short period of time. Aside from eating up a lot of storage space, serving large files also requires memory and CPU.
What we recommend:
Do you have a small site light on system resources? Shared hosting is likely to be the best fit. You can always upgrade your hosting account when you need more power.
If you're ready to hit the ground running with a resource-intensive site, big files and / or existing traffic volumes, or resource-hungry plugins, a virtual server might be the better option.
Apps can benefit from a virtual server or dedicated server. On the upper end of the available choices is private cloud hosting, which is also suitable for enterprise sites and infrastructure.
What software stack / versions will you need?
The software stack or development stack refers to the technologies your site or app needs to function. For example, WordPress requires PHP version 7.4 or greater, and MySQL version 5.7 or greater OR MariaDB version 10.3 or greater. Umbraco needs ASP.NET 4.7.2 or higher, and SQL CE, SQL Server 2012 and higher.
Shared hosting accounts will typically meet these minimum requirements. However, some legacy (read: old) or custom websites / applications may require other versions or software modules to get the site running.
What we recommend:
Choose WordPress Hosting or Managed WordPress Hosting for shared hosting purpose-built to run the open-source CMS
Windows and Linux shared hosting both provide all the tools needed for almost all CMSs and blogging software. You'll have to install and manage your site software manually, or via a one-click install feature (if available)
Virtual servers, dedicated servers, and private cloud servers can all be configured with Windows / Linux software stacks as needed. These are ideal solutions for high-traffic or resource-intensive websites and legacy sites and applications.
Do you need help managing your website and / or hosting account?
Managed services are growing in popularity for a few reasons. It provides technical expertise that the individual or company may not have. Even when that expertise is available in-house, managed services free up those skills so they can be focused on more important tasks. In short, managed services save time and extend your technical resources.
Managed services include things like backups, 24/7 security and uptime monitoring, security patches and updates, etc. These managed services can sometimes be customised to integrate seamlessly into your business.
What we recommend:
Managed WordPress hosting is ideal for site owners who'd rather spend all their time focused on building traffic and generating revenue.
If you need a virtual server but don't have any experience managing Windows or Linux servers, choose a managed virtual server.
If you have all the required technical expertise, but would rather dedicate it to mission-critical tasks, choose a managed virtual server or dedicated server.
Which security features will you need?
Every website needs security, but some need a little more than others. eCommerce sites, for example, may require Payment Card Industry (PCI) certification or a premium SSL certificate.
What we recommend:
Shared hosting packages typically come with static pre-configured security at the server level that can't be changed. If you need specific server-level security features, choose a server package.
Is regulatory compliance a requirement?
You may also be required by law to have certain security features in place to protect your visitors or customers. The type of information you store (e.g. medical patient data) may also necessitate specific standards-certified hosting to ensure compliance with regulations.
What we recommend:
Is server location important?
Server location can be important for a number of reasons. These may range from compliance requirements to simply wanting to host data closer to your end-users or customers to shave off a few milliseconds from page load times.
What we recommend:
Types of hosting
Shared Hosting
Shared hosting refers to a hosting model where you share a physical server with other websites. It's the most basic type of hosting and usually comes with the following features:
A visual hosting management interface (e.g. cPanel)
One IP address shared between all sites on that server
Fixed system resources (memory and storage)
Shared website hosting is ideal for:
Starter websites and blogs
Brochure sites
Basic business sites
Given the simplicity of a shared hosting account, it's pretty much a what-you-see-is-what-you-get scenario.
Managed WordPress hosting
In most cases, Managed WordPress Hosting is shared hosting optimised for WordPress, but with a few extras:
Automatic backups
Plugin updates
Dedicated WordPress support
Staging sites
Given the popularity of the open source CMS and the rise of managed WordPress hosting, some hosts (like Storm) may go even further to deliver features conducive to the well-being of your WordPress website. See our Managed WordPress Hosting for an example.
Public cloud hosting (Cloud Servers / Virtual Servers)
A cloud instance refers to a number of servers with their resources pooled together. When we refer to the "public cloud", it means you share a cloud instance with other tenants. A cloud server or virtual server is created from the resources of these pooled resources. Much like a physical server, virtual servers have their own operating systems.
Virtual servers provide these benefits:
Much more affordable than physical servers
Dedicated resources
Highly scalable (add or remove resources as needed)
Comes with a dedicated IP address
Fault tolerance (no service disruption when hardware or an entire server fails)
Instantly create and remove additional servers
Unless you've opted for a fully-managed virtual server, you'll need the technical expertise to manage the server yourself. This includes the operating system, security, and backups.
Private Cloud Hosting
A different name for a private cloud would be "your personal cloud". As with the public cloud, the private cloud refers to a number of physical servers with their resources pooled together. But, unlike a public cloud configuration, you are the only tenant in a private cloud.
A private cloud setup makes sense for businesses that need some or all of their IT infrastructure in the cloud with the added security privacy affords, or for agencies and development companies that need the privacy and stability of hardware dedicated exclusively to their day-to-day operations.
Dedicated Servers
A dedicated server is a physical server typically installed in the data centre of the hosting provider. Dedicated servers share some of the benefits of the public cloud, including:
Dedicated resources
Scalability (but you'd have to power down the machine to add more resources)
Stability
Server virtualisation (create your own virtual servers)
But with that comes the main drawback that a dedicated server on its own is susceptible to hardware failures. This can be countered by adding more servers to create redundant infrastructure.
Dedicated servers are typically used for legacy software packages that may require an operating system or component not supported by the hosting service provider. Dedicated servers are also used in instances where custom hardware is required.
Wrapping up
A good website hosting package should include, at the very least, a free SSL certificate, support, and solid server security. But looking past the features of website hosting packages at the host is equally important. A good host will treat you as more than just another tenant on their server, which ensures that you have a partner – not just another service provider – to assist you as your website moves up through the ranks
Speak with a Storm Expert
Please leave us your details and we'll be in touch shortly